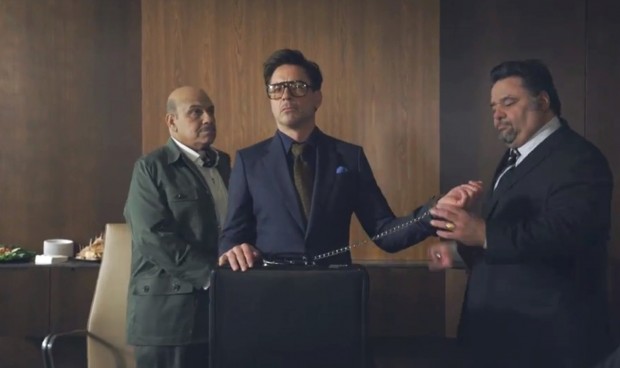 Last week, HTC released a video hinting at "Big Things Ahead." Some speculated that it was a prelude to an announcement of the HTC One Max, a 5.9-inch version of the company's flagship phone. But the video was actually a teaser for another big thing.
HTC has launched a massive $1 billion ad campaign featuring Robert Downey Jr., who is most recently known for playing Tony Stark in the Iron Man films. Downey Jr. signed a two-year deal with HTC and will star in the ads and provide creative input as well. The campaign will cover a span of 24 to 36 months and will begin airing on TV this Thursday. Check out the video below for a sneak peek:
It looks like HTC has heard all the criticisms that they simply weren't marketing their devices, and even their company enough — the $1 billion being spent for this single campaign equals the amount for HTC's entire worldwide sales and marketing budget last year.
[via Engadget]
Related Posts