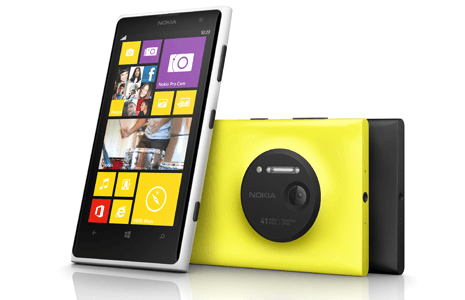 Nokia and AT&T launched the Lumia 1020 Windows Phone 8 device 2 weeks ago at an alarming $299 price-tag on a 2 year contract. Now, for the type of camera this device brings to the table, the price is justifiable and understandable, however; it is not competitive to more recognized smartphones on the market such as the Samsung Galaxy S4 or HTC One. So how does one overcome this problem? Nothing major, just simply cut the price.
Apparently, it appears the Nokia Lumia 1020 is not performing well at retail, and such Amazon has chosen to cut the $300 price tag by $50 to lure potential buyers. We're still not sure if a $50 price cut is enough to gain customer attention, but it is a step in the right direction. We expect this phone to hit $199 before the end of September, because even now the price is too steep when considering what is available for less.
The Nokia Lumia 1020 features a massive 41-megapixel camera that takes the best photos and videos of any smartphone available right now. In addition, it comes packed with a 4.5-inch AMOLED display, 1.5GHz dual core processor, 2GB RAM, and a built in 32GB worth of storage. There's no SD card slot here, so you'll have to make do with 7GB of cloud storage on SkyDrive. If you had been grandfathered, you should have 25GB free space locked down.
It's an impressive device, but the price Nokia and AT&T placed on this thing is putting it out of contention.
[via Amazon]
Related Posts