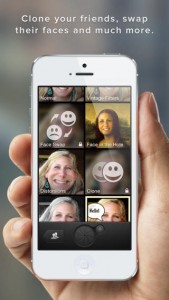 Finding the right camera app can be tricky, particularly if you require an app that has lots of bells and whistles. And if you want all sorts of photo manipulation goodies, good luck finding a free app. At least, until this week. A brand new app just launched on Aug 22. It is called WonderCam, and it provides a whole host of photo editing tools, making it great for more serious photographers as well as people who want to tack wacky pics that will make their friends laugh.
What is it and what does it do
Main Functionality
Just released today, WonderCam is the pet project of a two-man development team. WonderCam allows users to "awesomize" their pictures using tons of different effects and real-time filters. WonderCam supports cloning, recoloring, face swapping, graphic overlays, and social sharing.
Pros
User-friendly interface
A veritable cavalcade of features, with more "coming soon"
Integrates seamlessly with Facebook
Switch between filters in the blink of an eye– no annoying lag time
App allows you to preview filters before you buy them!
Helpful pop-up windows offer short tutorials to help you use certain tools correctly
Finger-based drawing controls are responsive (used in recolor mode)
Cons
Tile-based navigation system is attractive, but as the tiles flip around to show you various options, it can be quite distracting
Some extra filters/effects require IAP (between 99 cents and $2.99 to get current filters, or drop $3.99 to get all current and future filters)
App would randomly shift between the front and rear cameras without being asked to do so
Discussion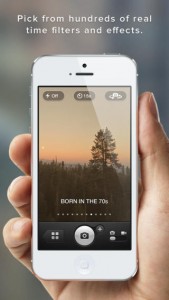 Have you ever heard the expression, "If you try to please everyone, you'll please nobody"? Well, WonderCam may just be the exception to that rule. This app has so many features and filters, so it really does appeal to more serious photographers, as well as people who like to take photos for fun's sake.
For an app that's on its initial release, I was really impressed with both the sheer variety of tools, as well as the overall stability of the app. WonderCam didn't crash once during testing, even with a couple of other apps active in the background.
I do wish it was easier to choose between the front or rear cameras on every screen. As it stands now, you have to pick the filter before you can switch between the rear or front camera. Also, it drove me nuts that once I picked one camera, the app would sometimes switch to the other camera on my phone, seemingly at random.
Overall, however, I was super impressed with this app. If you want something that is both cheap, quality, and feature-rich, WonderCam is a newcomer that's worth watching.
Conclusion and download link
Yup, WonderCam was just as awesome as advertised. There's a huge array of tools, and each filter feels expensive, quality, and lush. If you want a free app that makes even the most ordinary pics look stunning, WonderCam is worth checking out. I was really impressed with the variety, quality, and control that these tools provide for both serious and casual photographers.
Price: Free
Version reviewed: 1.0
Supported OS: Requires iOS 6.0 or later.

Download size: 46.9 MB
WonderCam on Apple App Store
Related Posts