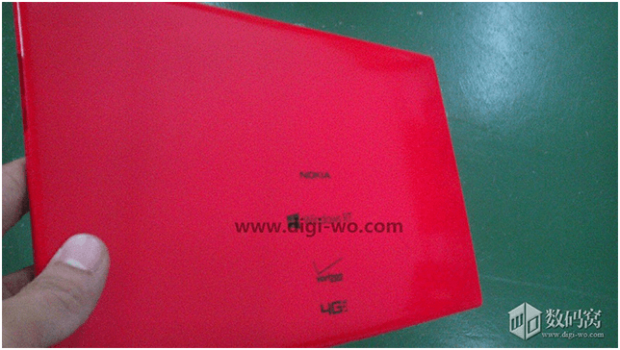 With the huge $900 million loss Microsoft took on the Surface RT tablet, one would expect manufacturers to stay clear of launching a Windows RT device, but that doesn't appear to be the case with Nokia. According to a new rumor-report, the previously leaked Nokia Windows RT based tablet is real, and it's codenamed the Nokia Sirius.
Sources close to the situation claims the tablet will launch on September 26 at a Nokia held event in New York, and should have a similar price to the Apple iPad. Furthermore, we understand the body is thinner and lighter than the latest Apple iPad tablet device, and the overall design is similar to the polycarbonate build of Nokia's high-end Windows Phone 8 handsets.
Specs wise, there's a 10.1-inch touch display with support for 1920×1080 resolution, that's full HD on this bad boy. Additionally, the device houses a Qualcomm Snapdragon 800 quad core processor, 2GB RAM, 32GB internal storage, LTE, a MicroSD card slot and a single MicroUSB port.
That's not all, for on the front of the Sirius lies a 2MP camera, and on the back Nokia chose to attach a 6MP sharpshooter. Furthermore, there will be a keyboard with a built in battery packaged with every Nokia Sirius, which would be understandable if Nokia sells this for $500.
Looking back at the specifications, we have to admit this Sirius device from Nokia is looking solid, however; it runs Windows RT and thus might not attract many buyers if sold at a price comparable to the iPad. We believe $299 is the sweet spot for Windows RT tablets, but maybe only Microsoft is capable of hitting that price point. Here's hoping the next Surface RT update won't drive consumers away with it's potentially high price.
[via The Verge, image via DigiMo]
Related Posts