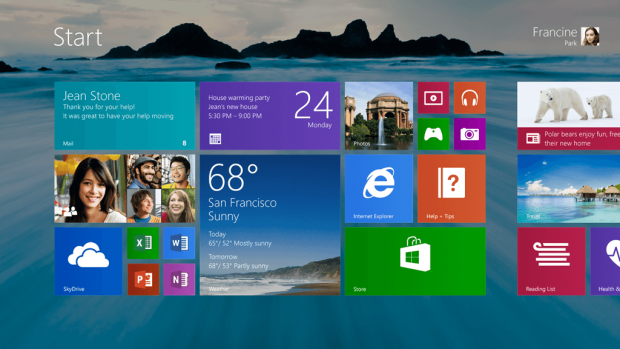 Today Microsoft announced that Windows 8.1 is basically finished and is ready to be released to its hardware partners. Unlike past releases, everyone including MSDN and TechNet subscribers will have to wait until general availability on October 18th to get their hands on the update. Microsoft says this is so they can continue to work with hardware manufacturers to put the finishing touches on Windows 8.1.
Unfortunately for Microsoft, some people won't have to wait until then to install Windows 8.1 on their machines.
According to The Verge, the final build of Windows 8.1 has already leaked online — only several hours after Microsoft's announcement. Multiple file-sharing sites have copies of what is basically a feature-complete version of Windows 8.1 available for download at this very moment.
But while you can certainly find and obtain a copy for yourself if you look around enough, I would advise that you wait for the official release. Because many people would love to get their hands on a copy of Windows 8.1 two whole months before its official release, there's a very real danger that people could take advantage of this in malicious ways — viruses, malware, or even simply fake downloads. The fact that the RTM build has not been made available to MSDN and TechNet subscribers also implies that there are still a few little things Microsoft needs to iron it through patches.
So if I were you, I'd wait. October 18th is closer than you think.
Related Posts