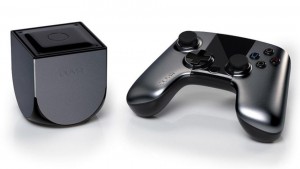 Love your Ouya but is the lack of apps bothering you? Wish you could do a whole lot more with your Android based gaming console? In this how-to you'll learn how to put the Amazon App Store on your Ouya. Soon you'll have access to all the apps Amazon has to offer.
BEFORE WE BEGIN
Before we get started, please take into account that some apps may refuse to work with the Ouya. This is simply because of the way that the Ouya is set up. Due to the large selection of apps in the Amazon App Store, you will find more apps that will work than apps that simply will not work. Results may vary.
Take note that you may need a USB keyboard to use Amazon App Store.
HOW TO INSTALL AMAZON APP STORE ON OUYA
 First we need to download  the Amazon App Store from Amazon.com. Navigate to 'Make', then 'Software', and then select 'Browser'. To install the Amazon App Store press the Y button to show the status bar, and enter the following URL into the browser:
http://www.amazon.com/getappstore
Select the 'Download the 'Amazon App Store' button in the browser. The Amazon App Store .apk file should download to your Ouya.
The second thing we need to do is install the App Store. Exit the web browser by hitting the Ouya Button, scrolling down  to 'Exit Browser' and hitting the O button. After you've exited the browser, in the Ouya Launcher navigate to 'Manage', then 'System', then 'Advanced', then 'Storage', and finally 'Downloads'. Select the file that says 'AmazonApps-release.apk' and hit the O button. Select 'OK' and install it. Once it's finished, the Amazon App Store should be installed.
The third and final step is launch and  sign into your Amazon account in the App Store. Navigate to 'Make', then 'Software', and then select the Amazon App Store. The App Store should open and the sign in screen will appear. You may need to plug a USB keyboard into your Ouya USB port — if an on-screen keyboard does not show up.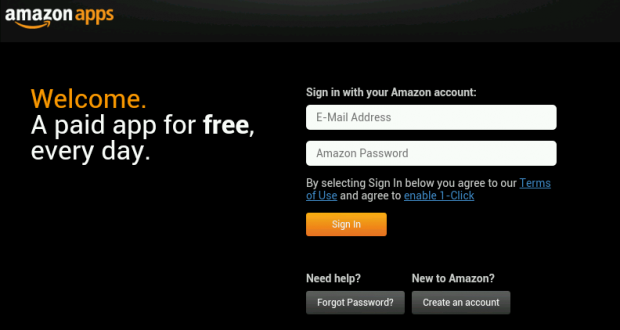 CONCLUSION
The Ouya is a great console for it's price, but it's app store is pretty lacking. No doubt after a few iterations, the Ouya will get even better. Until now, this is the best of a bad situation.With this guide you've learned how to expand the selection of apps that you can install, effectively making your Ouya even more awesome. Enjoy!
Related Posts