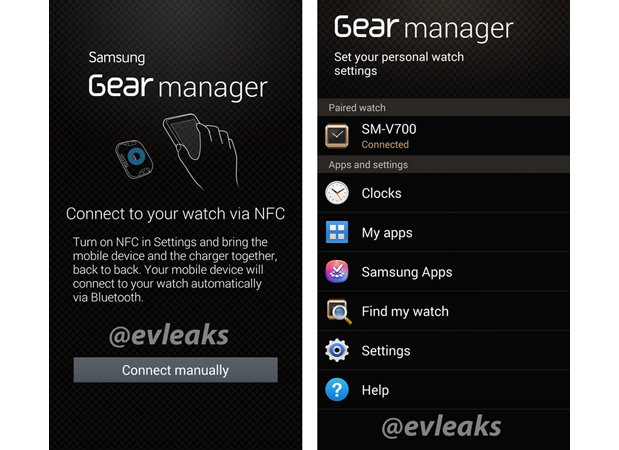 We are only a week away from Samsung's media event at IFA in Berlin, and as we all know by now, Samsung is expected to announce the Galaxy Note 3 along with the Galaxy Gear, aka Samsung's smart watch, which was confirmed by Samsung executives earlier this week.
Evleaks has posted leaked screenshots of what he claims to be the Galaxy Gear's companion app and from what we can see the device will be managed by an Android app. The first screenshot shows us that a simple pairing process through NFC, and the second one just shows us some settings and management functions, like Clock and My apps.
Despite today's leak, we still have a lot of questions to ask. What kind of apps will it run? Will it support third party apps? And Is it going to be compatible with other Android devices? We expect to learn a lot more about the Galaxy Gear when it launches on September 4th.
[via @evleaks]
Related Posts