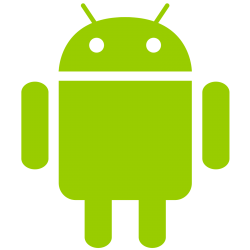 Concerned about privacy on your Android device? You're in the right place! With this guide you'll learn exactly how to encrypt the storage of your Android device. Doing this will allow you to feel a bit better if someone goes through your stuff.
BEFORE WE BEGIN
Be sure to plug your phone in so that it does not die.
Things you need to know:
Your Android device will operate slower because of the encryption.
You can only decrypt your device by doing a factory reset (which wipes your data and files). Take note when I say you can only decrypt by factory reset, I mean completely removing encryption; that does not mean you cannot access your files or data after encrypting. You can access your encrypted files by entering your password/PIN. Also take note rooted devices will need to flash factory restore images via Fastboot if you ever want to decrypt — you can't simply factory reset to remove encryption on a rooted device. If you have a rooted device and you don't know what that means, then don't encrypt.
You must create a PIN number or password for your Android device before encryption is possible. Do this by going to Security, then Screen Lock, and then select PIN or password.
You must have an Android device running 2.3.4 Gingerbread or higher. If you are on Gingerbread, Honeycomb, or Ice Cream Sandwich, your screen lock PIN/password will be same as your encryption PIN/password. If you are on Jelly Bean, your screen lock and encryption passwords/PINs can differ.
Encryption takes an hour or more to setup and do the initial encryption.
HOW TO ENCRYPT YOUR ANDROID SMARTPHONE OR TABLET
 Go to Settings, Security, then Encrypt Phone. When you go to encrypt your device, you'll be asked to provide your PIN or password to continue. If you are on Jelly Bean, you may be asked to enter a new encryption PIN/password. Your device should start to encrypt.
After the encryption process the storage on your device will then be encrypted. Be sure not to forget your PIN or password, otherwise you will not be able to use your Android device.
CONCLUSION
After the recent NSA leaks in the United States, securing personal privacy has been a major concern. With this guide, you've learned how to secure your Android device, so that only you can have complete access to it's storage.
Related Posts