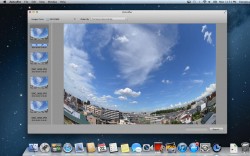 Last week, this time lapse video of a woman losing 88 lbs in about five seconds went viral. People love time lapse videos, be they of weight loss success stories, or buildings being erected, or of weather conditions over time. Time lapse videos are just plain cool, but they can be kind of a pain in the butt to put together. If you want to try making some time lapse videos of your own, an app like Zeitraffer can help you out!
What is it and what does it do
Main Functionality
Zeitraffer (which means "time lapse" in German) is a Mac App used to create time lapse movies. Using image files, this app allows you to select your frame rate and then select your file format for the final video project itself.
Pros
Supports multiple image files image files (JPEG, TIFF, PNG, BMP or RAW)
Simple interface
Works quickly and as advertised
Cons
Multiple users have complained about the lack of aspect ratio calculations/references built in to the app
There is a wide array of accepted image types, but adding a few more supported types would be nice. Would also be nice to see more file saving options.
Discussion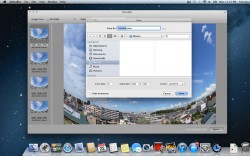 Zeitraffer is a very simple app that sets out to do one thing, and do it with ease. The interface is pretty bare bones, but that just means that there aren't a lot of extra bells and whistles to distract you while you work.
Once you've imported the photo set you want to use, Zeitraffer allows you to quickly and easily sort those photos into the order that is best for you. Using the drop down menu, you can organize photos by date created (both ascending and descending.) You could also organize the photos by file name (both ascending and descending.)
When you are ready to export, you will be prompted to select your file name, set your frame rate and output size (pixel width and height), and format. There are just two options for saving your projects: Quicktime or MPEG-4.
It would be nice to have some presets or suggestions from within the app to help you find the optimum aspect ratios. That being said, this app is fairly easy to experiment with, and it's an enjoyable app to play around with on a rainy Sunday afternoon.
Conclusion and download link
Zeitraffer is great for students making stop-motion animation projects for a class project, for artists looking to create a gorgeous installation piece, or for any lay person who just wants to experiment with making a time lapse movie for fun. This app works quite well, and it has a very simple interface. Overall, this app does what it sets out to do.
Price: Free
Version reviewed: 1.1
Supported OS: OS X 10.7 or later

Download size: 1.1 MB
Zeitraffer on Apple App Store
Related Posts