A few months back, Samsung launched Galaxy S4 — a fabulous phone with great features — and recently Samsung lined-up the third flagship device in its popular Galaxy Note series, Galaxy Note 3. One of the most lovable features about the Galaxy Note 3 and Galaxy S4 is new lock screen.
However, both are high-end smartphones and not affordable for many people. What if I say that you can enjoy the latest Samsung lock screen and all its features on your current Android device? Ah! Happy? Oops, one mandatory prerequisite is that your smartphone must be running on Android 4.0 and up — but there are more chances of someone having an Android 4.0+ device than of someone owning a Galaxy Note 3 o3 Galaxy S4, so don't hold that against me.
Now, you must be wondering, how exactly do I get the S4/Note 4 lock screen on my device? There is a lock screen app developed by XDA member Aatif, which gives you access to a fantastic lock screen, that mimics S4/Note 3, on any Android 4.0+ device.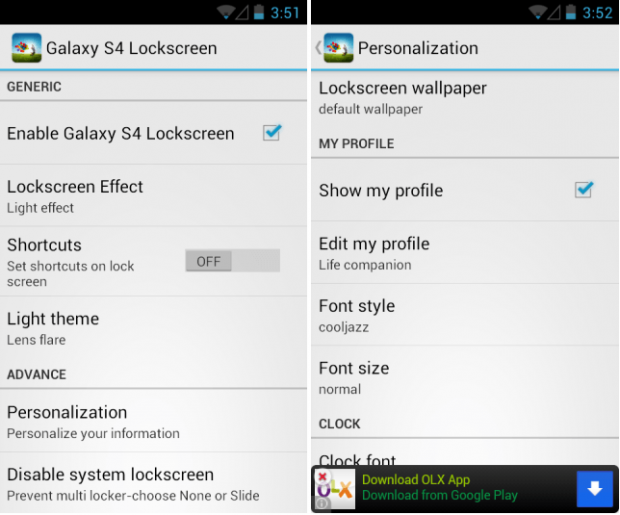 Interested? You can grab Galaxy S4 / Note 3 Lock Screen officially from Google Play Store.
[via XDA-Developers]
Related Posts