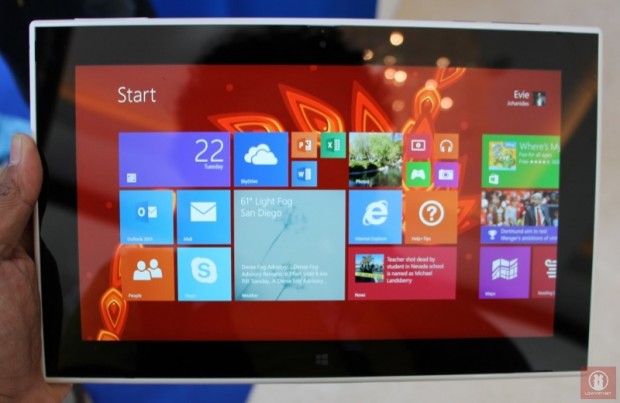 The Nokia Lumia series has been quite successful and has made an impact, however small or big, in the smartphone markets. Consumers across the world have liked Nokia's Lumia series, and this has inveigled Nokia to tread the Lumia series into the tablet territory.
According to Evleaks, a Twitter account, Nokia is preparing an 8 inch Lumia tablet integrated with Windows RT 8.1 operating system and a Qualcomm processor under the name "Illusionist." Moreover, Nokia has planned to release the new Nokia Lumia 8 inch tablet in the initial months of next year, i.e. 2014.
Sources close to Nokia also confirm the speculations regarding the "Illusionist." This is rather interesting because Nokia is planning to release a smaller tablet, Lumia 1320, which is 6 inches long. Furthermore, Microsoft is also scheduled to release its 7.5 inch long tablet, the "Surface Mini," which will also be based on Windows RT 8.1 operating system.
Given the fact that Microsoft is close to finalizing a deal to acquire Nokia's smartphone department, two tablets based on the same Windows RT 8.1 operating system do not seem to be in harmony with each other, neither will they be in the markets.
[via The Verge]
Related Posts