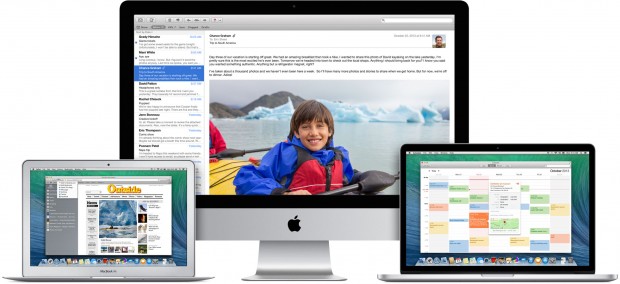 Like other major tech companies have done since Edward Snowden's revelations on the NSA, Apple has released its first transparency report on user data. The report outlines the requests for users' data it received from the government for the first half of 2013, covering all countries.
We believe that our customers have a right to understand how their personal information is handled, and we consider it our responsibility to provide them with the best privacy protections available. Apple has prepared this report on the requests we receive from governments seeking information about individual users or devices in the interest of transparency for our customers around the world.
Apple notes that the report contains all the information they are legally allowed to share, and they will continue to push for a greater amount of transparency than what they can currently provide. The company also adds that their business is not dependent on collecting personal data, so they have "no interest in amassing personal information" about their customers:
We protect personal conversations by providing end-to-end encryption over iMessage and FaceTime. We do not store location data, Maps searches, or Siri requests in any identifiable form.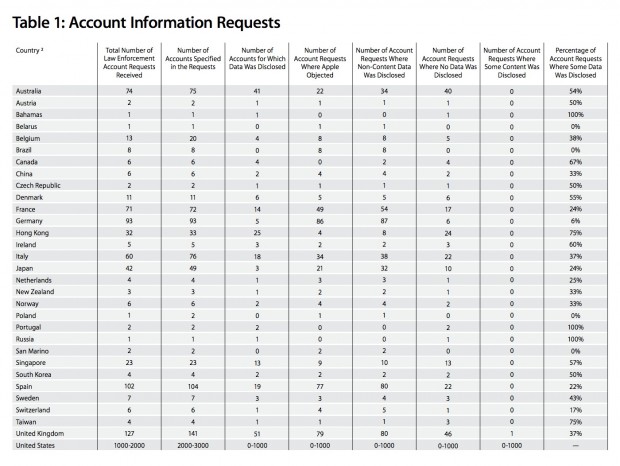 According to Apple's released data, the company received 1000-2000 requests from the US government which covered 2000-3000 accounts. 0-1000 accounts had data disclosed to the requesting authorities. While the numbers are unfortunately very vague due to a restriction the government has placed on Apple and other companies that released reports, Apple says that it strongly opposes this gag order and is in discussion with the White House, the U.S. Attorney General, congressional leaders, and the courts regarding the issue.
Now that almost every major tech company has released transparency reports and taken a stance against the current restrictions on what they can and cannot disclose, hopefully it only be a matter of time before the public can see complete and accurate numbers.
[via Apple]
Related Posts