YouTube has been the leader of streaming video sites for years and will keep going to have even more influence than ever in Internet. YouTube has never ending source of videos which appear every minute, whenever there's a need to stream videos online, YouTube is always the first choice in many people's mind. I also do a lot of viewing web videos, but I have to admit that I am not quite satisfied with the viewing experience brought by YouTube in some aspects. In order to help uses who have the same concerns, I have evaluated and reviewed 3 simple but valuable approaches for your YouTube viewing easier, faster and more entertaining at no cost.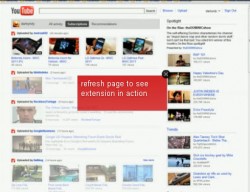 First Method – YouTube Preview
This program has a long name which is called "YouTube Preview – Is It Worth Watching That?"Though it sounds a little bit weird, this Chrome extension is worth to have a try. Just take a minute to install it on Chrome browser and you can use it on YouTube immediately. Just surf on web videos as you normally do and you will notice the difference now. Whenever you come across a video which you may have interest in, you can hover your mouse over a video and get series of screenshots playing in the thumbnail view. This lets you have a glance at the overall content of any video and quickly determine whether or not to continue watching this video. So that you don't have to visit the video's page or load the entire staff.
This feature is available in many other video sites, but YouTube has somehow disabled it. Maybe it's because YouTube want people to view as many video clips as possible so as to accumulate more visits to the videos. But this small tool does give us much convenience and help to filter those videos that sound interesting but actually not.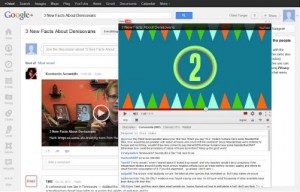 Second Method – ViewTube
Installing in the same as "YouTube Preview" on Chrome, ViewTube is another handy tool which was designed to optimize the accessibility of YouTube videos on Facebook, Goolge+ and even Twitter. In details, when you choose a YouTube video embedded on the page of such sites, it will be displayed on a side of the page which allows you to keep reading the content on the other side concurrently. In the era of information, most of us tend to be multi-tasking in diverse streams of data and entertainment, therefore this application suits us quite well by allowing to access to multiple streams at the same time.
This compact tool works automatically when you're browsing and you don't even notice the existence of it. But the fact is that you can now easily stream YouTube videos on the social pages as addition to your normal reading, lifting the efficiency significantly!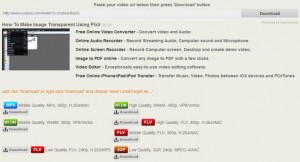 Third Method – Download Streaming Videos Online
This approach sounds to be a bit roundabout, but it does work for improving the visual experience. Considering the scenario of playing YouTube directly with Windows Media Player or QuickTime, you should be able to control the playback easily, get rid of video buffers and have familiar feeling of watching videos. Now you can visit various sites and access to the video downloader. In details, you only need to enter the URL of desired video, hit "Download", and then choose an output format to download the clip.
This article was contributed to dotTech by David from http://www.downloadavideo.net.
Related Posts