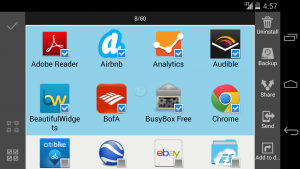 Sometimes you keep on downloading apps from games to useful software's and it keeps on increasing and cluttering up the app drawer with apps you never use . These can take up the phone's valuable space and memory and removing each app makes it a very tedious work . However today I'm gonna show you an application that will help you remove unused app in one go . This is the ES File explorer which makes your work much easier by enabling you select a batch of unused apps and removing them with a tap . This application requires no rooting and can be downloaded from the Google Play Store for free .
BEFORE WE BEGIN
This application does not require a rooted device and works on devices running Android 4.2 and below . Once the app is removed , you cannot undo it . So make sure you remove apps you no longer find useful .
How to batch uninstall multiple apps in one go
Step 1 : Download ES File Explorer from Google Play Store
Step 2 : Once downloaded , install it and open it from your app drawer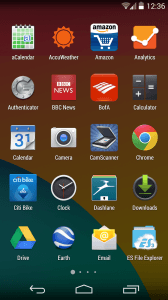 Step 3 : After opening it , you will be guided through a short tutorial . Tap the blue globe icon located at top left of the screen . A menu appears on the side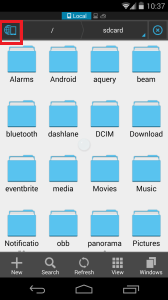 Step 4 : Select "Tools" -> "App Manager" from the sidebar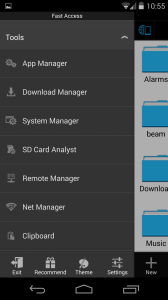 Step 5 : Now you'll see a preview of your app drawer . Tap and hold on an app you want to uninstall until you see check boxes appear .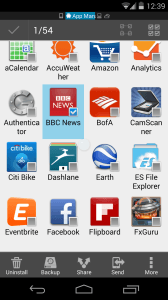 Step 6 : Tick the apps you want to uninstall and tap the "Uninstall" button located bottom left . A confirmation message appears , tap "Ok"
CONCLUSION
Once done , you'll recognize that all the apps you selected are removed thus freeing up your phone memory . This application can be very useful if you end up with too many unused apps installed on your phone . ES File Explorer requires no rooting and can be downloaded from Google Play Store for free .
Related Posts