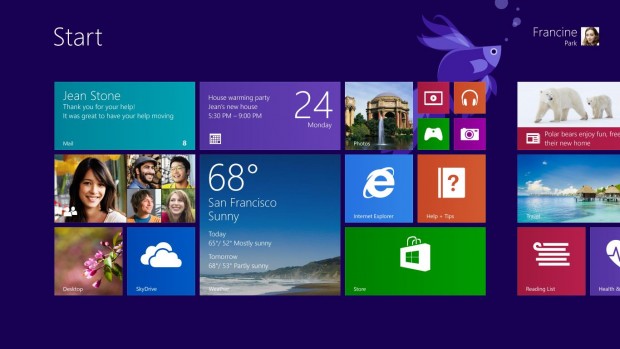 When Microsoft introduced Windows 8.1, then codenamed Windows Blue, the company (sort of) brought back what people were asking for. The Start button was back. While it simply served as a means to access the Windows home screen, its familiarity might have alleviated some of the pains with the Modern UI.
Now, it seems that Microsoft is planning to take things back even further in the next major version of Windows, currently known as "Threshold." According to Paul Thurrot, the entire Start menu will be returning. Adding in the Start menu UI would make the Start button behave just like it did with previous versions of Windows prior to Windows 8 — and a significant step back from Microsoft's aggressive approach to overhauling the Windows interface.
In addition to bringing back the Start menu, Thurrot also adds that Microsoft might introduce the ability to run Windows 8-style apps as separate Windows on your desktop, making them, again, behave much like more traditional programs.
Microsoft is expected to release the Threshold update for Windows, Windows Phone and Xbox One sometime in 2015. It's likely we'll be hearing much more before then.
[via WinSuperSite, The Verge]
Related Posts