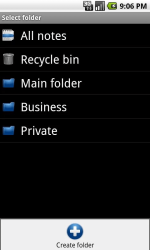 Thanks to modern technology, people can now write down notes using their tablets and smartphones. If you own an Android device, then you can simply look for a reliable note-taking app that you can download for free at the Play Store. As for those who wish to create not just text notes but also paint notes and voice notes, you might as well try this app called Note Everything. Let's find out if its features are good enough to convince you to replace your device's default note-taking application.
What Is It and What Does It Do
Main Functionality
Note Everything is a free application for Android that is designed to help you create and manage your notes. With the help of this app, you can create whatever type of note that you want without constantly looking for something to write on. What's great about this app is that it is not just limited to creating text notes. You can also use this app to create voice notes and paint notes. You are also free to sort your notes into folder or sub-folders.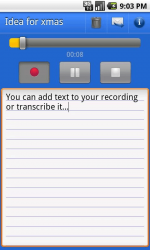 Pros
Neat user interface, easy to use
Responsive and stable
Allows users to sort notes into folders and sub-folders
Supports text notes, paint notes and voice notes
Built-in search tool, you can also set your note priority to none, lowest, low, regular, high or highest
Configurable settings and customizable notes
You can export and import notes to and from your SD card
Supports home screen shortcuts and home screen widgets
Note sharing options – share via Bluetooth, email, barcode; share to calendar, Google docs, clipboard
Cons
Some of the app's features are not available in the free version, you need to upgrade to Pro in order to avail the following options:

Photo and Gallery notes
Checklist notes
Reminders
Sticky notes
Encryption (password protection)
Full data backup to SD card

The app doesn't support mass data migration
The app doesn't allow you to select, move, copy or delete multiple notes
Discussion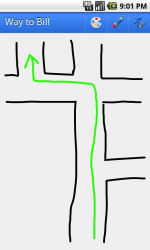 There may be a lot of free note-taking and memo apps in the market but what's different about Note Everything is that it does not only supports text notes, it also allows you to create paint notes and voice notes. With paint notes, you can quickly create signatures and road map sketches. You're also free to draw anything that you like so it is very handy especially if you want to create and send quick notes or doodles to your friends and contacts. This feature is also very handy for taking signatures and autographs. On the other hand, voice notes are ideal for taking dictations. So if you want to document something, you can just use your voice to dictate or record ideas or any important events. Aside from this, you can also opt to automatically convert your voice notes into text.
Functionality wise, Note Everything does a decent job in providing its users with the most essential tools and options for creating and managing notes. It is also very responsive and stable so it is less likely for you to encounter any unpleasant glitches or errors. It also allows you to sort your notes into folders and sub-folders. You can also sort your notes and folders by date, type, priority and alphabetical order. By default, the app will show your notes in "simple view" wherein you can only save notes inside the parent folders. If you want to configure the app to allow you to save notes in sub-folders, you should click its Settings tool then go to Preferences. After which, click the option for "Common" settings then check the box next to "Use Subfolders".
Another thing that I like about this app is that it allows its users to customize the appearance of the notes. This means that you can change your note's background color, text color and line color. You can also change the text size and font style.
In general, Note Everything packs a suite of features and options that are user-friendly and practical. Even so, it's still far from perfect and there are still a lot of room for improvement. Speaking of which, it would be nice if this app can provide its users with the option to select and delete multiple notes and folders. I also noticed that it doesn't allow users to import multiple notes at once. So if you want to restore your deleted notes, you need to restore them one by one.
Conclusion and Download Link
Despite its drawbacks, I still like the fact that Note Everything doesn't limit its users to text notes. I find its paint notes and voice notes very handy especially when I feel too lazy to type on my keyboard. Besides, the free version of the app is already good enough. As for those who wish to unlock the rest of the app's features, I strongly suggest that you upgrade to its Pro version.
Price: Free, Pro – $3.99
Version reviewed: 4.2.8
Requires: Android 1.5 and up
Download size: 1.6MB
Related Posts