iWork is a set of applications created by Apple that helps users create document, powerpoint, spreadsheet etc . In simple words , it's an office suite created for Mac and iOS devices and its features are more or less the same as Microsoft Office . However , if you own an Android device and want to open iWork documents using your device , then it's not so easy . But that's the reason we are here , to make your life easier . Follow the tutorial outlined below to find out how to open iWork documents on an Android device .
HOW TO OPEN iWORK DOCUMENTS ON ANDROID
Step 1 : Download Photon Flash Player & Browser from Google Play Store  and install it
Step 2 : Open the browser you installed earlier . Tap on the Settings icon, scroll to the "Browser" section and tap User Agent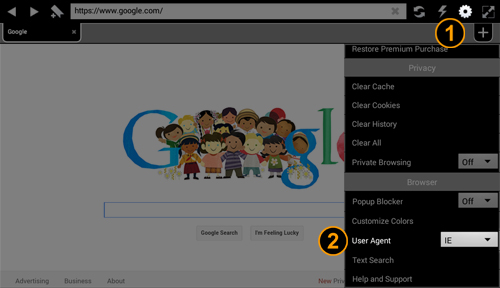 Step 3 : A pop-up appears . Choose "Safari"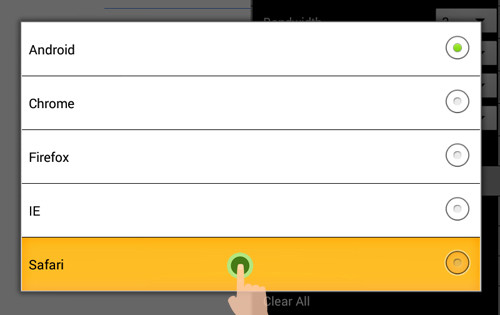 Step 4 : Tap on the lightning icon located at the top bar to enable flash
Step 5 : Once your done with the above steps , head to the iCloud website (www.icloud.com) . Enter your Apple ID and password to access your iWork documents
Step 6 : Now you'll see a page displaying the iWork applications . To access your documents and edit , view or download them , tap on the application containing your document . Once you enter the application , you'll see that your documents are available and ready to be edited .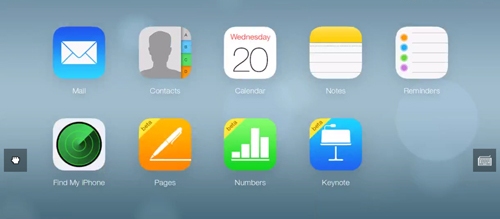 CONCLUSION
If you follow the above steps properly , you'll be able to successfully view your iWork files stored on iCloud and easily edit or download them using any Android device .
Related Posts