"IT admin are gods" [Humor]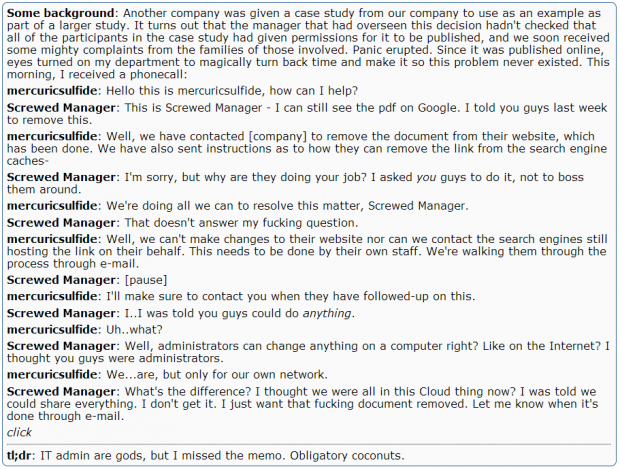 Well, at least someone thinks highly of system admins.
[via Reddit]
Related Posts
About Vamien McKalin
Huge fan of Microsoft products, gamer, and an aspiring amateur photographer who wishes one day to get his hands on a Nokia lumia 1020. I also have super powers, you know, walking on water and all that.