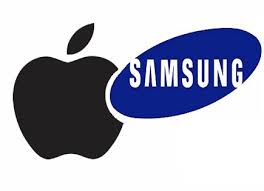 After winning the battle in court on patent infringement Apple is once again asking for a ban on older Samsung products. The products Apple hopes to see off the market for good are the same products that a U.S. court found infringed on Apple's patented technology.
When Apple originally won its lawsuit in 2012, the Federal U.S. Circuit Court of appeals in Washington, D.C. said that a ban would not be in place. Their opinion was that Apple could tailor their request to the particular items that were part of the infringement lawsuit such as multi-touch screens, but it couldn't block the sale of Samsung devices.
Since the lawsuit Samsung has discontinued the sale of the models that specifically infringed on Apple's patents. According to Apple that's not enough.
"Samsung's claim that it has discontinued selling the particular models found infringe on or design around Apple's patents in no way diminishes Apple's need for injunctive relief. Because Samsung frequently brings new products to market, an injunction is important to providing Apple the relief it needs to combat any future infringement by Samsung through products not more that colorably different from those already found to infringe." Apple argued in their court filings.
Judge Lucy Koh, the same judge who reinstated many of the damages that a jury had cut from the lawsuit, is set to hear the case. Should she rule that a ban be put into place Apple could argue that newer Samsung products are simply the old products with a new model number.
[via Mercury News]
Related Posts