The freeware OpenOffice office software suite is a flexible package. You can add new extensions and alternative keyboard shortcuts (hotkeys) to it, in addition to the built-in ones. The shortcuts can be added to standard OpenOffice options, styles or recorded macros. This article shows you how to create custom hotkeys for OpenOffice. Read on to learn more.
Firstly, add the OpenOffice suite to your software library from this page. It's a multiplatform package that you can add to Windows XP, Vista, 7, 8, Mac OS X and Linux. When it's up and running, open the OpenOffice's word processor (Writer).
Click Tools to open a submenu. From there select Customize to open the window below. Then click on the Keyboard tab to open a list of built-in shortcut keys.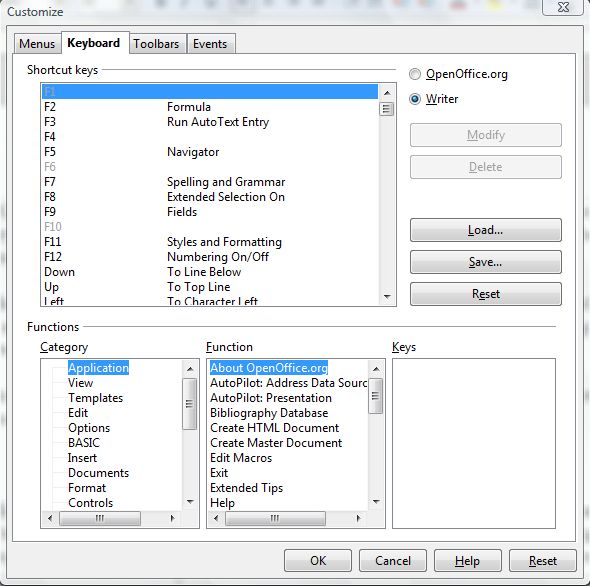 You can modify any one of the existing keyboard shortcuts, or add entirely new alternatives. To assign the shortcut key to all the OpenOffice applications, click the OpenOffice.org button. Select the required alternative function from the category and function lists. Now select one of the existing shortcut keys in the Shortcut key list, and click Modify button on the right.
That should replace an existing shortcut key with an alternative. Click OK to confirm, and then press the new shortcut key. To add a new key without replacing one of the built-in shortcuts, you should select one of the empty keys in the list. Note that those grayed out, such as F10, are not available for shortcut keys.
You can also assign the keys so that they quickly add alternative formatting styles to the document. For example, Ctrl + 1 for the Heading 1 paragraph. To add a style shortcut key, scroll down in the Category list to Styles. Then click on the + to open an expanded list of styles. Choose a category of style, function and add to the shortcut key list by clicking Modify.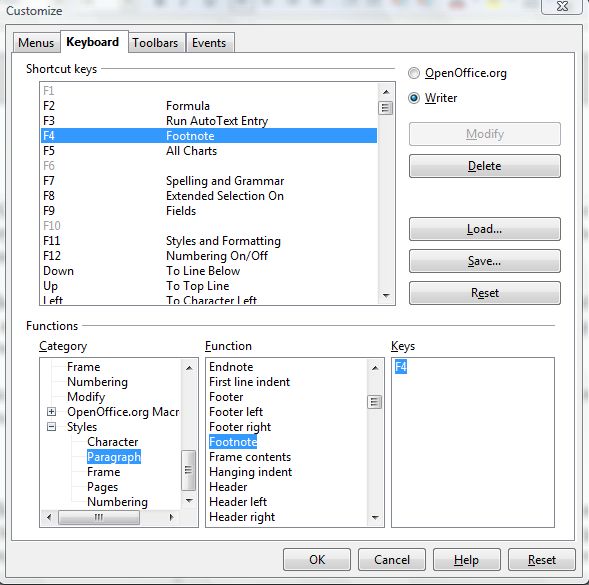 Then you can add a variety of new keyboard shortcuts to OpenOffice. You can also reset them to their defaults by selecting the Reset option at the bottom right of the Customize window.
Related Posts