By default , Apple has restricted users from changing the font on their device . However modding your iOS device is one of the best reasons why people jailbreak . In fact , it's the greatest benefit that jailbreaking offers . Bytafont, a popular jailbreak tweak, was recently updated to add support for iOS 7 and A7 devices . If you're one of those people who's in love with fonts then Bytafont is definitely made for you .
With Bytafont , you can download from the many fonts available on Cydia and easily apply the font on your device across many apps . Installed fonts can be easily applied and new fonts added to the list . It also has the added option of setting different fonts for some of the stock apps such as Camera, Keyboard , iBooks etc . This is one of the charms of Bytafont that makes it better than other alternative tweaks on Cydia .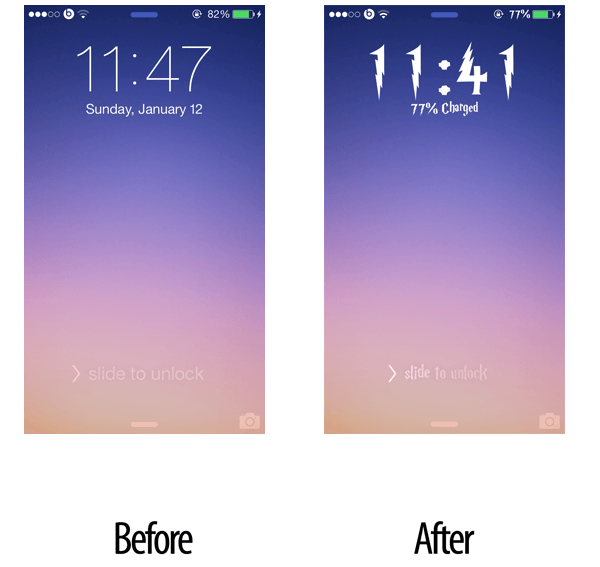 The font that has been used in the above screenshot is "Harry P" . To get Bytafont 2 , simply head to Cydia and download it for free from ModMyi repo . Upon installing Bytafont 2 , you'll find the app installed on your homescreen . Keep in mind that not all fonts downloaded from Cydia works on bytafont because these are for the older version of bytafont that supports iOS 6 . To download fonts for Bytafont 2 :
Open Cydia
Tap on "Sections" tab
Search and open "Fonts (Bytafont 2)" . Here you'll find a list of fonts that works on Bytafont 2 . Download any of them and it will be automatically added to the list of fonts on bytafont .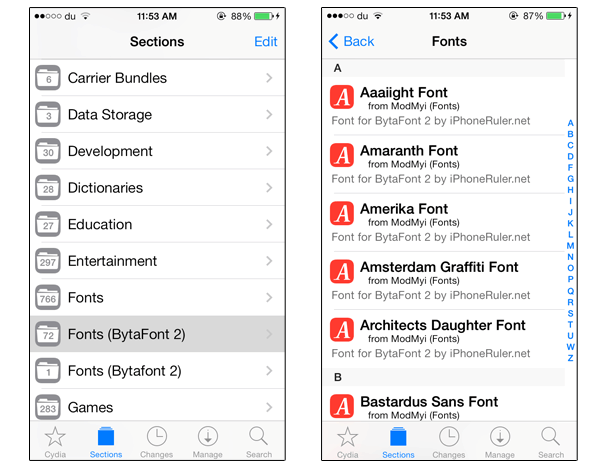 The best part is that you can get it for free from ModMyi repo . If your device isn't jailbroken yet , make sure to check out our tutorial on how to jailbreak devices running iOS 7 .
Related Posts