OneTab is a Chrome extension which helps reduce RAM usage and saves open tabs. The Opera alternative to OneTab is Tab Vault. It is a vault in which you can save and store page tabs, and then reopen them later. As such, having fewer tabs open saves RAM. Read on to learn more.
Check out the Tab Vault page to add it to your browser. Click the + Add to Opera and Install options. When you have added the extension, a vault icon (circled in red below) should be at the top right of the browser.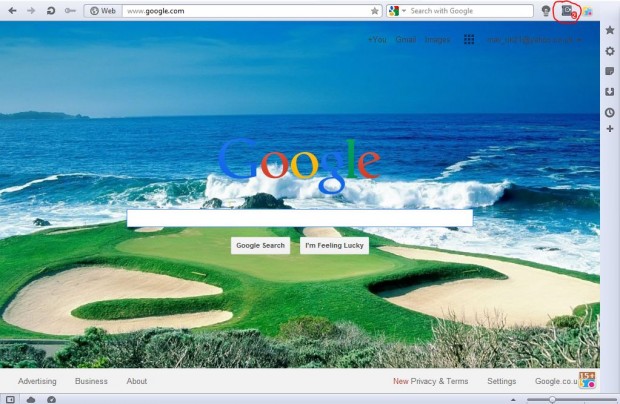 To add a page to the vault, open a website page tab. Then select the vault icon, and click + Save Tab to save the current tab in the vault. The page should then be included in the vault as below.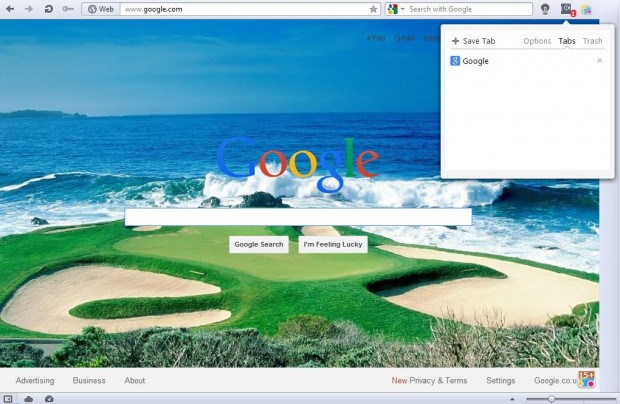 If you close the current tab it will still be included in the vault. Click the page tab that you added to the vault to reopen it. As such, you can save and reopen tabs from the vault.
To remove page tabs from the vault, click the X (Delete Tab option) to the right of the tab. Then the tabs go to the Tab Vault trash. Click the Trash option, and select Clear List of Closed Tabs to delete them. Alternatively, right-click a tab and select Restore to return it back to the vault.
You can also group tabs. Left-click and drag a tab at the right edge to activate grouping. Drag and drop the tab over another to set up a group. Clicking the small arrow at the left to expand the tab group. Right-click the group tab, and click Ungroup Tabs to remove the grouped tabs.
If you add lots of tabs to the vault, check out the search box. Press Ctrl + F to open a search box at the top of the vault. Then input a suitable keyword to locate matching tabs in the vault.
Click Options to open further Tab Vault options. That will open the page below which has additional Tab Vault options. Click on the Allow duplicate tabs in the main list and Allow duplicate tabs in groups options to remove duplicate tabs from the vault.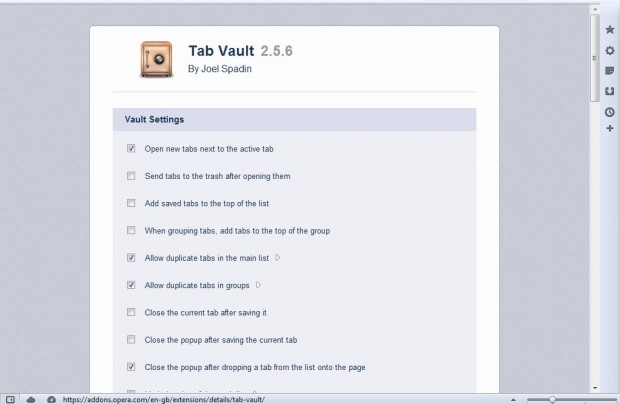 Tab Vault is a great extension for reducing the number of open tabs in the tab bar. And it also gives you additional shortcut options for your fave websites and pages.
Related Posts