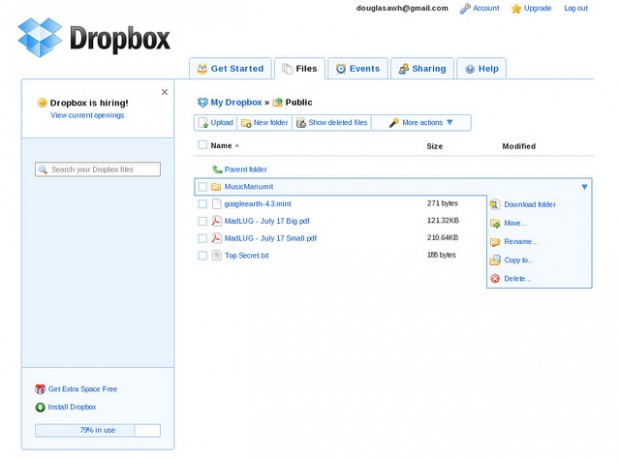 According to the Dropbox Tech Blog, the majority of problems that the service has suffered over the past few days have been cleaned up.
On Friday, Dropbox suffered an outage and since then have been plagued with problems. There have been claims that the service was hacked, though Dropbox has claimed that those are fake. The issues were the result of "routine maintenance", and the blog post goes on to reassure its users by saying that they're "continuing to make progress on reducing the number of users experiencing service issues."
They have also released an apology for any inconvenience it may have caused:
"No files were lost in the outage, but some users continue to run into problems using various parts of dropbox.com and our mobile apps. We're rapidly reducing the number of users experiencing these problems, and are making good progress."

"We're also working through some issues specific to photos. In the meantime, we've temporarily disabled photo sharing and turned off the Photos tab on dropbox.com for all users. Your photos are safely backed up and accessible from the desktop client and the Files tab on dropbox.com."
Dropbox also claims that any news about user files being leaked is a hoax.
[via Cnet, The Latino Post, Dropbox Tech Blog, image via dawhitfield's flickr]
Related Posts