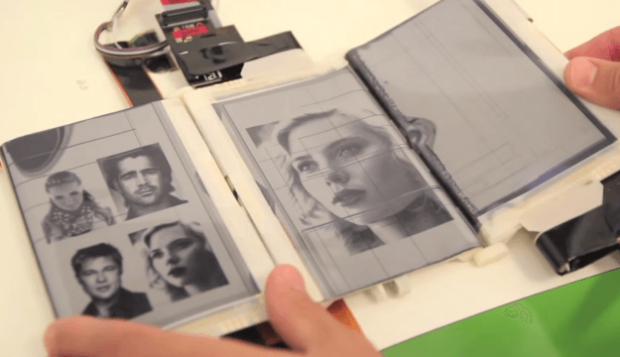 The smartphone era won't be over yet. That despite the arrival of wearable technology. I know that smartphones will just improve and be innovated and it won't reach its peak anytime soon. Phone manufacturers will only think of more ways and features to add.
That's why it's always interesting to check out what great geeks have in mind. Concepts and renders are good because in the future, some of them might become a reality. For example, this Paperfold is something I want to own someday. It's an experimental smartphone design made by researchers from Queen's University in Canada.
The Paperfold features three displays that fold over one another. The different displays respond to each other. You can fold it as a laptop with one display. Set it up vertically and it can turn the other screens into a screen and keyboard.
Each screen can work differently and work as part of one system. Queen's University professor describes the phone system:
"It allows multiple device form factors, providing support for mobile tasks that require large screen real estate or keyboards on demand, while retaining an ultra-compact, ultra-thin and lightweight form factor."
The smartphone design was unveiled in Toronto, Canada at the recent ACM CHI 2014 conference.
Watch the video below to know more about the concept Paperfold phone system design:
[via BGR]
Related Posts