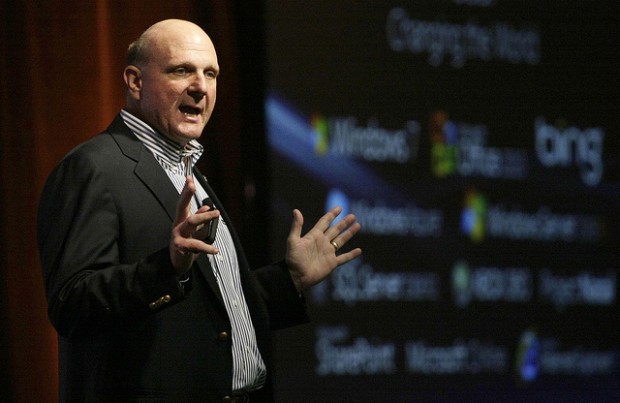 The search for Microsoft's new CEO continues, but once it's over, it may mark the exit for Steve Ballmer from Microsoft's board as well.
According to a report from Recode, it seems that not only will Ballmer leave the board, but he may take a break from Microsoft altogether. Now he still owns 4% of Microsoft's stock, but he wouldn't be around for any board discussions or strategy meetings, even concerning ideas, like "One Microsoft", that he's put forward.
There are also reports that suggest that Bill Gates will continue to have a more hands-on role at Microsoft for the foreseeable future. He may even stick around once a new CEO has been named so that he can help and guide them during their initial period at Microsoft.
As far as who will take over Ballmer's position as the new CEO, there are still a number of names in the mix. These include Satya Nadella, who is in charge of Microsoft's cloud and enterprise, Stephen Elop, the former CEO from Nokia, and recently rumors have suggested that Hans Vestberg, Ericsson's CEO, is also in the running.
[via The Verge, Recode, image via Microsoft Sweden's flickr]
Related Posts