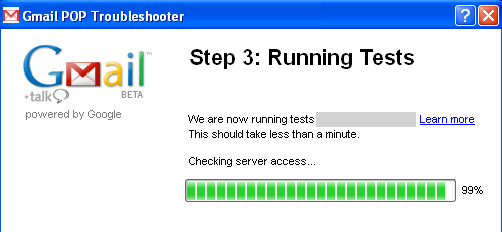 Because of a glitch with Google's search engine, David Peck's Hotmail email account received around 10,000 emails a day.
The cause of the glitch — which has now been fixed — is unknown, but if you typed Gmail into Google, the first result was an "Email" link concerning the 10 GB of data storage Gmail offers. Once that link was clicked, a "Send" window would pop up with Peck's email already put into the "To" field. Thousands of people apparently blindly sent that email without knowing what they were actually doing, resulting in Peck getting thousands of email from strangers.
"I've been getting thousands of no-subject, blank emails. 500 of them come every hour, I can't stop them," Peck said to TechCrunch. "They're coming so fast, I want to stop them. I deleted everything last night and woke up this morning and had 1,900 new emails" he says. "Only two of them were emails I cared about."
Apparently to TechCrunch, this is happening to a few other people as well, and it is possible that the 20 minute outage Gmail suffered last week may have had some effect… although we aren't sure how a Gmail bug would result in a Hotmail user being spammed.
Since then, Google has apologized and a spokesperson released a short statement saying that "due to a technical glitch, some email addresses on public webpages appeared too prominently in search results. We've fixed the issue and are sorry for any inconvenience caused."
Maybe this is Google's way of convincing people to move to Gmail. Touche, Big B, touche.
[via The Verge, TechCrunch, image via dannysullivan's flickr]
Related Posts