One of the ways web browsers make money is by selling their default search engine spot (aka the search engine a web browser is configured to use out-of-the-box) to the highest bidder. For the longest time, that highest bidder was Google for Firefox — hence why if you searched via Firefox's address bar, search bar, or default homepage, you would use Google search (unless you changed it to something else). Recently, however, Yahoo bought the rights to be Firefox's default search engine. If you, like me, prefer to use Google over Yahoo, this article will show you how to switch back.
HOW TO SWITCH BACK TO GOOGLE FROM YAHOO IN FIREFOX (AKA HOW TO MAKE GOOGLE THE DEFAULT SEARCH ENGINE IN FIREFOX)
Switching back to Google from Yahoo in Firefox and making Google the default search engine in Firefox again is actually very easy; you need to do the following:
Open up Firefox Options. How to do this varies depending on which version of Firefox you have and if you made customizations or not. However, most people can open Firefox Options by clicking the button that has three lines and selecting Options: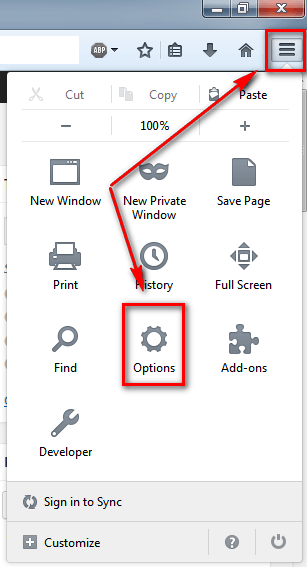 Once the Options window is open, go to the Search tab, select Google from the Default Search Engine drop-down menu, and click OK: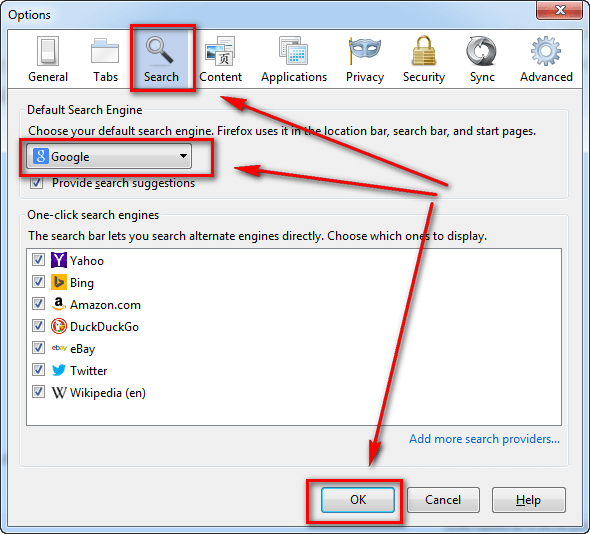 Done! Now Google is again the default search engine for your Firefox.
CONCLUSION
I understand that Mozilla — the company behind Firefox — needs to have revenue to keep themselves going; so selling the default search engine to the highest bidder makes sense. However, that doesn't mean it isn't annoying and that doesn't mean we should bend over and use the default search engine Mozilla tells us to use. Enjoy!
Related Posts