There are many apps in the Google Play Store that drop their prices to free everyday. Finding only the best to download is the hard part. I searched through the many freebies and picked out the best apps for you to download. Hand picked and free for a limited time, what could be better! Note : Click the title of the app to download it .
FEATURED FREEBIE
The featured freebie is "The Best" app from today's pick. If you had one app to download, this would be it!
The Rockets (Free In-App Package)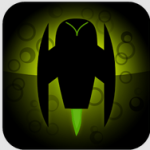 Today you get 3 additional chaptersof The Rockets, normally worth $1.95 for FREE!
To unlock chapters 2, 3, and 4: options >> enter promocode: appgratis
The Rockets is an arcade boss-based shoot 'em up. Take control of your space-ship and starting blasting your way through cool & unique levels. As you progress through the adventure style campaign you'll be able to upgrade your ship and unlock new abilities by spending loot acquired from fallen enemies. The game is simple to play – yet strangely addictive and challenging. Start blasting your way to victory now!!

***** Game Features *****
– Defeat 40+ unique levels
– First 10 levels(+bonus) are free-to-play. (All other content can be unlocked through just one IAP)
– Unlock bonuslevels
– Captivating graphics
– Upgrade & powerup elements
– Google+ leaderboards/achievements
– NO ADS
Rating : 4/5
APPS GONE FREE
Deep Sleep application tries to help you overcome insomnia and to have a good sleep by creating a relaxing and guided meditation.
Rating : 3.5/5
With Read My Email application, you'll never have to pick up your phone to read emails while driving. This application is designed to read out the emails you received – the description, sender and time received.
Rating : 3.5/5
Hurry and download these free apps before they go back to paid. Take note at the time of this post all of the above promotions are live. However, please note some or all of the above apps may only be available for free for a limited time. So jump on these while you can and always double check to make sure you are not paying for a freebie app before downloading. dotTech and its writers are not responsible for accidental purchases due to price changes. Enjoy!
Related Posts