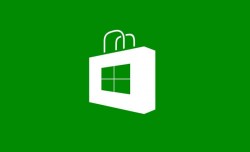 Windows Store has a knack of storing a lot of cache, which can sometimes build up unwanted space. Luckily, there's a way you can clear the cache by running a simple program right within Windows. Let's get started!
Before We Begin
Clearing the Windows Store cache/history is not a totally necessary thing but some people like to do it anyway, so we are showing you how.
How To Clear Cache and History of Windows Store
Clearing the Windows Store cache/history is a very fast and simple process:
Press the Windows key on your keyboard or go to the start screen on your Windows RT/8/8.1 desktop.
Start typing wsreset.exe in the search box. You should see a Windows Store icon with the label of wsreset.exe.
Press the enter key to execute the program.
As soon as you run the program, a dos command window will open and execute and then quickly close. Done!
Next time you decide to open the Windows Store, the cache/history will be cleared!
Conclusion
Though clearing the Windows Store cache/history isn't a totally necessary thing, it's very cool that it's possible to do so as it clears up some residual memory. Enjoy!
[via ghacks]
Related Posts