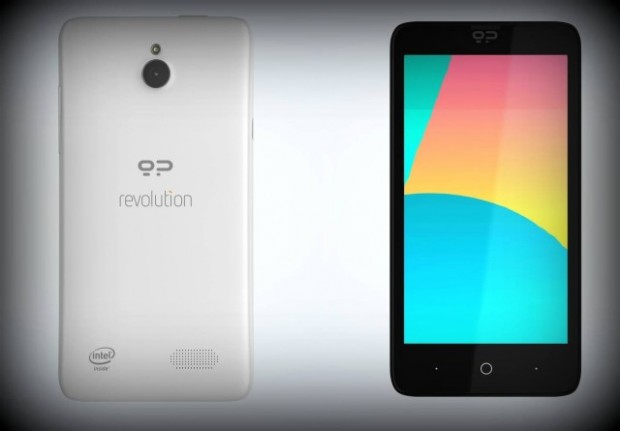 Smartphones with the ability to run more than one operating system, have been a developer's toy, insofar. However, that is about to change as of today. Geeksphone, one of the most prominent smartphone manufacturers from Spain has officially released the Revolution, which runs Android as well as Firefox OS. Users can switch between the two operating systems with the touch of a button.
In the Android eco-system, dual-boot capable kernels are not exactly breaking news, but the only catch is that you cannot use something like that without tinkering around with the device bootloader, which is something which renders your warranty void. An out-of-the-box device which lets you experience two distinctly different mobile operating systems is revolutionary, and the Revolution is aptly named, given that capabilty.
The handset comes with a 4.7-inch 720p IPS display, and packs in a 1.6 GHz Intel Atom processor inside. There's 4GB of expandable internal storage, along with 1GB of RAM to keep things ticking along smoothly. On the imaging front, there is an 8 Megapixel rear camera coupled with a 1.3 MP front-facing camera. On the power front, the Geeksphone Revolution features a sturdy 2000 mAh battery.
As per Geeksphone, the Revolution will let users switch between Android and Mozilla's web-based Firefox OS, using a simple one-touch feature on the device. Firefox OS was showcased at MWC 2013 last year, and while there were apparent hitches with app switching lag and the likes, hopefully those kinks have been ironed out over the year.
Given the specs. the Revolution certainly does not compare with the power that other flagship devices offer, but the greatest value that this device offers is in the software it packs. Android 4.2 Jelly Bean out of the box, coupled with the ability to boot Firefox OS at the touch of a button is certainly a huge pull factor. Especially for those who may want to get a taste of Firefox OS without having to sacrifice Android functionality. Not to mention the developer community, or geeks like us, who may want to test Firefox OS, but want to retain Android as their primary OS.
The Geeksphone Revolution is priced at 222 Euro, which works out to a little over $300 US, and can be ordered from the Geeksphone website. Worldwide shipping is available.
Related Posts