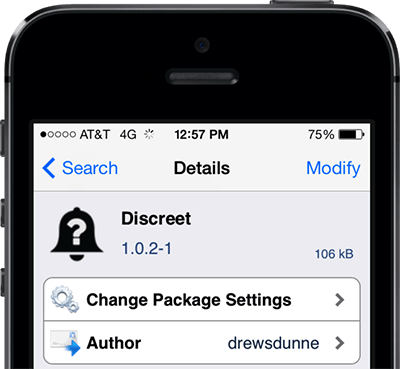 Sometimes when you're device is placed in your pocket and is on silent, you don't feel the vibration when you receive a notification alert. Or in some other event such as a meeting, even if your device is on general, it's inappropriate to take it out of your pocket just to check out if your girlfriend replied back to you. However, a new jailbreak tweak released recently in Cydia allows you to find out if you received a notification without anyone understanding.
Called 'Discreet', the jailbreak tweak allows you to set an activator action such that you can check whether you received a notification using that action. Once you download the tweak via Cydia, you'll have to assign an activator action for it to work. Invoking the activator action will cause the device to vibrate if you have a pending notification, and if you don't have any pending notification, there won't be any vibration.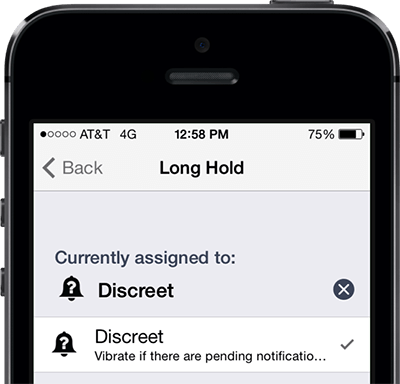 The tweak best works when the activator action is set to 'double tap home button' and this is what the purpose of the tweak is, to check if you have a pending notification without unlocking your device or even taking out of your pocket. With the 'double tap home button' action, it means that whenever you double press the home button, you'll be able to find out if there's a pending notification and this comes quite handy in situations when your device is placed in your pocket.
Upon installing the tweak, no configuration is required. All you have to do is to open activator via settings and choose the best activator action which you want to use to enable this tweak. If you don;t have activator installed, it will be installed automatically along with 'Discreet' jailbreak tweak. If you're interested in this tweak, you can get it for free in Cydia via BigBoss repository.
Related Posts