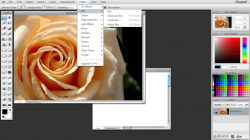 Graphic editing is not only fun, it also plays a very important role in digital media. So if you are into graphic editing, you will definitely need a reliable graphic editing software such as Illustrator, CorelDRAW or Photoshop. However, most of these programs aren't available for free so you might want to look for a decent alternative that you can use without even spending a single dime. Speaking of which, you might as well check out this free online graphic editor called Sumopaint.
What is it and what does it do
Main Functionality
Sumopaint is a free online graphic editor with a rich and feature-packed user interface that is very similar to Photoshop. Sumopaint has both free and paid versions. Its free version is currently available as a web app while its paid version features a desktop app that is intended for offline use. Aside from this, this tool is also available as a Chrome App. You can also download and install it on your iPad via the App Store.
With Sumopaint, you can use a wide selection of tools and options to create all sorts of digital images such as logos, posters, banners, wallpapers, icons, etc. You can also use this tool to edit and enhance your photos.
Pros
Easy to use, lightweight and responsive
Neat user interface with full screen view
No additional software download and installation required
No need to log-in or register
Supports the following image formats – PNG, GIF, JPG and SUMO (the web app's default working file)
Supports brushes, filters and layers
Lots of editing tools and options to choose from – undo, redo, cut, copy, paste, free transform, rectangular select, elliptical select, lasso, magic wand, gradient fill, paint bucket, insert text, clone stamp, blur, smudge, crop, custom shapes, lines, curves, set foreground color, set background color, color picker, swatches, adjustments, etc.
Cons
Does not support drag and drop – you cannot drag and drop your photos directly from your computer
The free version of the web app does not work offline – if you want to use this app offline, you'll need to download its desktop version which is only available for paid users
Discussion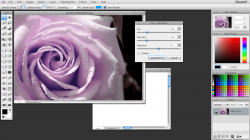 If there's one thing that is very prominent about Sumopaint, it's none other than its close similarity to Photoshop. It's just that with Sumopaint, you don't need to purchase a product license or anything because it's a free web app. Yes, it's browser-based plus it works on almost any type of web browser may it be Chrome, Safari or Mozilla Firefox.
What I like about this tool is that is very accessible. Just bookmark its page on your browser and use it whenever you like. It also flaunts a wide selection of tools and options that you can use to edit your images. If you already have a basic knowledge on how to use Photoshop, then you won't have a difficult time using this free graphic editor. Just keep in mind that even though there's a close similarity, Sumopaint does not feature all of the tools that you can find on Photoshop. Aside from this, this online image editor can only process images in JPG, PNG, GIF and SUMO formats so you cannot expect it to load or recognize all of your image files.
Nevertheless, Sumopaint does a very decent job plus it can run smoothly on your web browser. It also very responsive. It does not crash or cause any unexpected glitches or errors. I also like the fact that it supports brushes and layers. It also sports a wide selection of image filters such as blur, distort, noise, pixelate, sharpen, stylize, texture and a whole lot more.
All in all, I can say that Sumopaint is a reliable online graphics editor. I like it mainly because its user interface is very similar to Photoshop. It's also browser-based so there's no need for you to download and install it on your computer. Even so, it does have a couple of downsides such as its lack of support for drag and drop plus it only supports a limited number of image formats. It also won't work offline unless, of course, you opt to purchase its paid version and install its desktop app.
Conclusion and download link
If you are simply looking for a decent Photoshop alternative that you can use for free without having to download or install any software or program, I would highly recommend that you try using Sumopaint. It may not suitable for users with more advanced knowledge about graphic editing but it's definitely suitable for those who are just starting out.
Price: Free, Pro – starts at $9

Version reviewed: N/A

Requires: Works on any web browser (Chrome, Firefox, Safari, Opera, IE, etc.) on any desktop operating system (Windows XP, Vista, 7, 8, 8.1, Mac OS X, Linux, etc.) that supports Adobe Flash

Related Posts