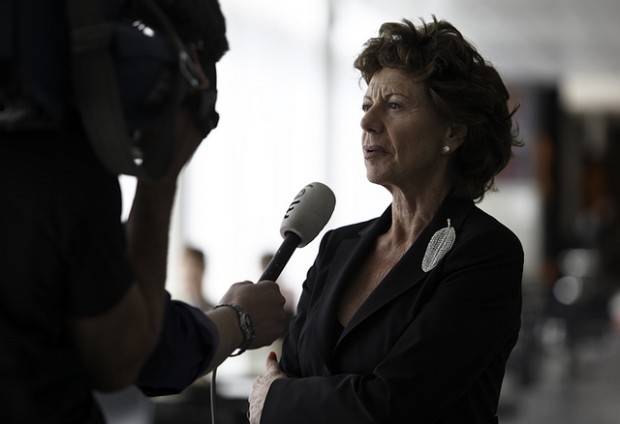 Neelie Kroes, the European Commissioner, believes that more safeguards need to be in place to protect both businesses and people from the intrusions that were brought to our attention by Edward Snowden.
Kroes spoke about these issues during a speech she gave at CeBIT 2014, which took place in Hannover. She highlighted the fact that rebuilding trust with the public is a necessity.
"It is clear that the cord connecting technology and democracy has been severed. This is bad for democracy and bad for technology and it will not be easy to stitch the two back together," Kroes said.
She also spoke about how there is an economical need for better electronic protection, citing the fact that businesses that have suffered cyberattacks have had to pay up to €50 million.
"This cannot continue. Whatever sector you're in – online security needs to be part of your business model. A habit as automatic as locking your front door," Kroes remarked.
Kroes doesn't want people to move all the way over to the protectionism side, but rather into a world where the data you own and send out is your own and you have to live with the consequences.
"This isn't about independence or isolationism. It's about being in control. Guaranteeing the best interest of our citizens, industry and researchers. Working together to make Europe the securest open internet space," Kroes said. "You have the right to decide where your data goes, and the responsibility to live with your choices… Snowden gave us a wake-up call. Let's not snooze through it. Let's not just act shocked. Let's not turn our back on technology."
[via The Next Web, image via Cea's flickr]
Related Posts