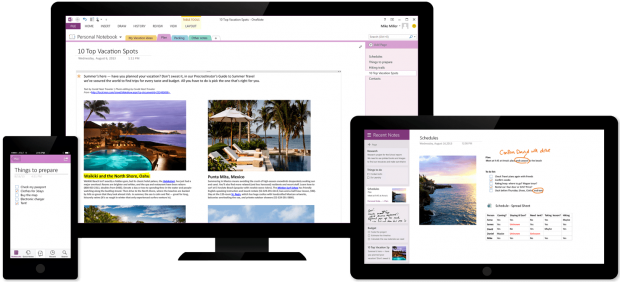 Microsoft is going big with OneNote. The note-taking app and service has largely been a Windows-only affair, but now its launching its first ever Mac version. In addition to being cross-platform, OneNote is now going free for all users regardless of platform.
The Mac version of OneNote will look largely the same when compared to its Windows counterpart, with most differences being the UI elements that are inherent to each platform. A newly released API for OneNote has also been released, allowing developers to integrate its new clipping and sharing features. OneNote's Clipper works just like Evernote's own clipper, allowing users to save webpages for later use.
Microsoft OneNote is now available on Windows, Mac, Windows Phone, iOS, Android and the web for free.
Related Posts