Have a Chromebook but not sure how to create a safe backup disk if something goes wrong? Don't worry! With ChromeOS, everything is easy, even recovery! Let's get started.
Before We Begin
You'll need an empty USB flash drive or SD card.
How To Create ChromeOS Recovery Image
Creating a ChromeOS recovery image is very simple, just go to chrome://imageburner in the Chrome browser and follow the instructions on your screen.  If you're lost and need some serious help, Google has a wonderful support thread located here.
Note: If your USB drive or SD card is not empty, ChromeOS will delete everything on it.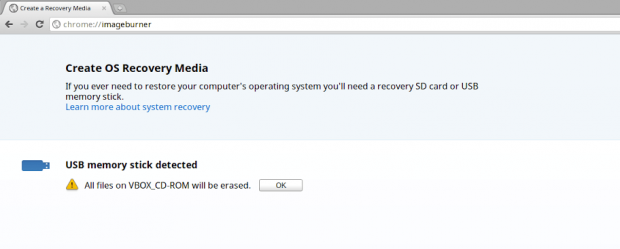 [via OMGChrome]
Related Posts