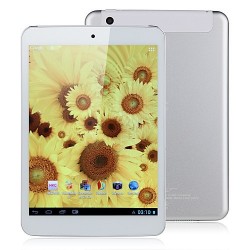 Got a HKC Q79 3G that you've been dying to gain root access on? Say no more! This guide will teach you exactly how to gain root on your device, opening the door to being able to install custom roms and even mods! Let's get started!
Disclaimer: This guide is intended as a helpful "how to". dotTech and its writers are not responsible for any gain or loss (including but not limited to bricked devices) incurred as a result of following this guide. Root your device at your own risk. Rooting may void your warranty.
Requirements
This root guide is for the HKC Q79 3G running Android 4.1. It is specifically for the HKC Q79 3G.
Take note this will void the warranty of your device. Proceed at your own risk.
Before We Begin
You should enable unknown sources on your Android device. Do it by going to Settings then Security.
Download Framaroot to your device by following this link or scanning the QR code below.
Once downloaded, install the apk file. This can be done by launching the apk in the download app in Android or a file manager.
How To Root Device
Rooting the HKC Q79 3G is easy. In the app drawer, look for an app called Framaroot (you installed it earlier). Inside Framaroot, click Borimir. If the Borimir exploit does not work, scroll through the list of exploits and try them all. Framaroot has a pretty decent amount of rooting exploits inside.  Soon after picking the exploit, it'll begin the rooting process. This process will take a bit of time. After a while, it will soon be finished and you can reboot. Soon after rebooting you'll have root!
Conclusion
Enjoy a rooted a HKC Q79 3G.
[via xda-developers]
Related Posts