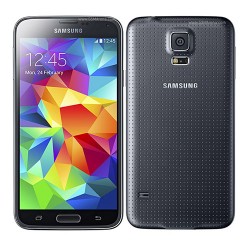 Got a Samsung Galaxy S5 (SM-G900F) that you've been dying to gain root access on? Say no more! This guide will teach you exactly how to gain root on your device, opening the door to being able to install custom roms and even mods! Let's get started!
Disclaimer: This guide is intended as a helpful "how to". dotTech and its writers are not responsible for any gain or loss (including but not limited to bricked devices) incurred as a result of following this guide. Root your device at your own risk. Rooting may void your warranty.
Requirements
This root guide is for the Samsung Galaxy S5 (SM-G900F) running Android 4.4.2 KitKat. It is specifically for the Samsung Galaxy S5 (SM-G900F).
Take note this will void the warranty of your device. Proceed at your own risk.
Before We Begin
This root is accomplished by using a few tools on your Windows PC. Download Odin and CF-Root to your computer.
Create a folder on your Desktop called S5-root. Inside this folder extract both Odin and CF-Root.
You'll need a micro USB cable.
How To Root Device
Find and execute the Odin executable file. Inside Odin, click PDA and search for the CF-Root file that you previously extracted to the S5-root folder located on the desktop of your Windows PC. Be sure that the repartition box is NOT checked. Make sure everything in Odin is set, power down your S5 and place it into download mode (do this by holding the volume down, home and power buttons at the same time).
When you've reached download mode, plug your S5 into your PC using your micro USB cable. Once plugged in, click start in Odin. Doing so will start the flashing to your Samsung Galaxy S5. When the flashing is complete, your S5 will automatically reboot. Once back in Android, you should have root!
Conclusion
Enjoy a rooted a Samsung Galaxy S5 (SM-G900F).
[via theunlockr]
Related Posts