When you right-click a Windows file icon shortcut and select Properties, there is no Change Icon option with which you can switch to an alternative icon. Thus, Windows don't have any native options to change file type icons in the same way as software icons. However, add FileTypesMan to your software library and you can then change a variety of related file type icons.
Go to this NirSoft page, and click on Download FileTypesMan to save the software as a Zip folder. Open up the Zip folder, double-click FilesTypeMan and click Run. That opens the FileTypesMan window in the shot below.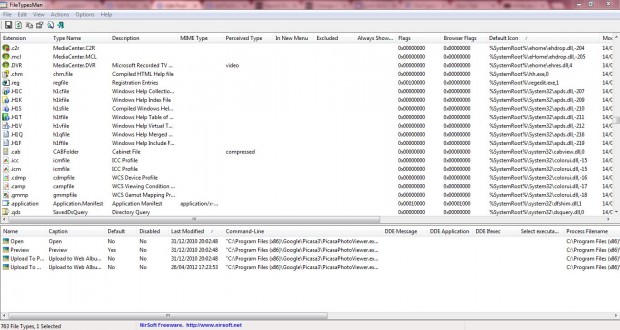 The software window includes a list of all Windows file types and their icons. You can search for a specific type of file on that list by selecting the Find option. That opens a small search box where you enter a file type such as JPG. That should find the JPEG file for you.
Then you should right-click on a file type, and click Edit Selected File Type to open the window below. Click on the … browse option to the right of the Default Icon text box. That opens a Change Icon window where you can pick an alternative icon for the file type. Click OK to close the windows, and the selected file type icons should have switched to the replacement you picked.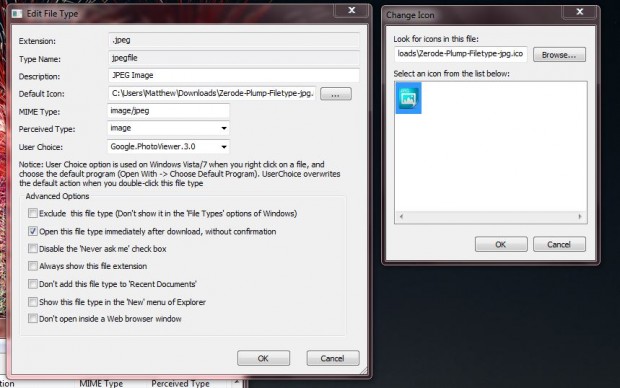 A good website to search for replacement file type icons is IconArchive. In its search box enter a keyword such as JPG file icons, and you might find numerous alternative icons for the file type. Select a suitable icon, and then click on Download ICO to save it to one of your folders. Those icons can then be selected from the FileTypesMan Change Icon window.
FileTypesManager is a great package with which to customize the Windowsfile icons. With the software, you can switch file type icons to a variety of alternatives; and also edit the properties, flags and actions in a file type.
Note that the software is not compatible with the Windows 8 platform.
Related Posts