Windows thumbnail previews show what's open within each of your software windows. As of yet thumbnail tab previews have not been incorporated into browser software. However, Firefox does have an add-on with which you can add thumbnail tab previews to the browser.
That add-on is Tab Preview which displays thumbnails of background tabs much the same as the Windows Vista/7 thumbnail previews. Click on the + Add to Firefox option on this page to add it to your browser. Then restart the Firefox browser.
Once you have restarted Firefox, open a few Web page tabs. Then move your cursor over one of the background tabs. That should display a thumbnail preview of the background tab as in the shot below.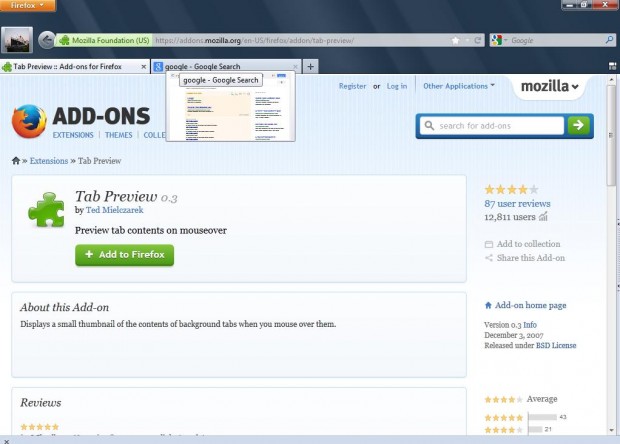 To customize the thumbnail previews, click the Firefox app button at the top left of the browser and select Add-ons. Select Tab Preview from your list of add-ons and click on Options. That should open the Tab Preview window in the shot below.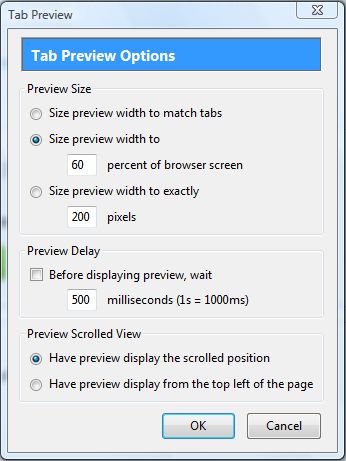 There you can adjust the thumbnail size by selecting the Size preview width option, and then entering a higher or lower value. Alternatively, you could select the Size preview width to exactly option to enter a pixel value. Below those options you can also choose how the thumbnails display by selecting either the Have preview display the scrolled position and Have preview display from the top left of the page options.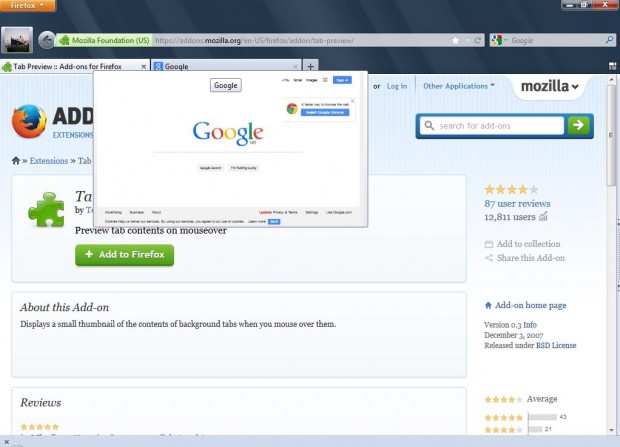 So now you can replicate Windows Vista/7 thumbnail previews in the Firefox browser! They're a great addition to Firefox which Mozilla should have already incorporated into the browser.
Related Posts