When you remove software from Windows, some packages might leave a few of their shortcuts on the desktop or Start menu. As such, you might have a few broken shortcuts on your desktop or Start menu. You can find and delete broken shortcuts with software such as ShortcutsMan.
The ShortcutsMan utility is supported in all 32-bit Windows versions such as Vista. Go to this Nirsoft page, and click on Download ShortcutsMan to save the software as a Zip file. Then you should right-click the ShortcutsMan Zip file and select Extract All. Enter a location for the extracted file, and click OK to close the window. Click shman.exe to open the software window below.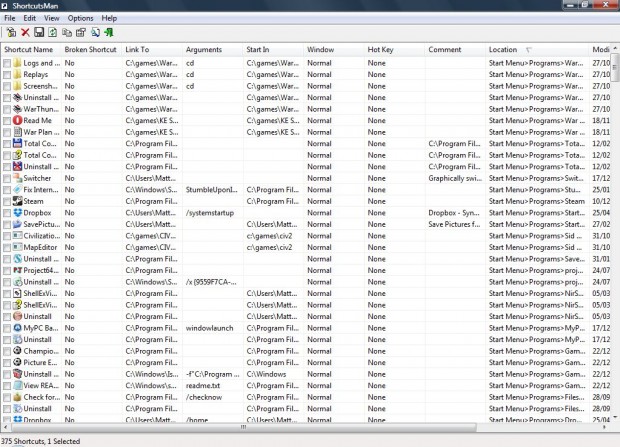 The software then scans your desktop and Start menu for broken shortcuts. Once the software has finished scanning, it displays all your shortcuts, including any duplicates, in a list as below. The software highlights broken shortcuts on your desktop and Start menu in pink.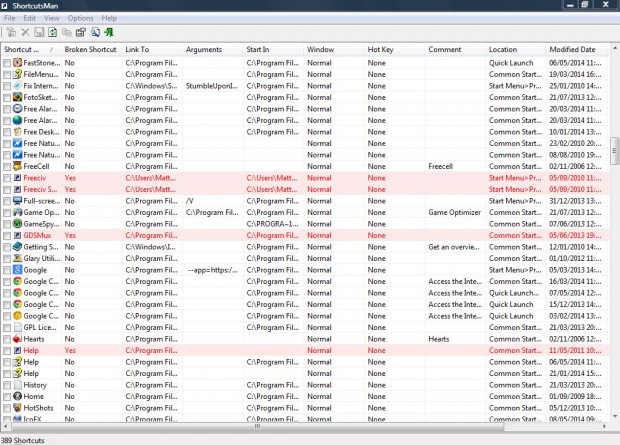 Now click Edit > Selected Broken Shortcuts to select all the invalid shortcut check boxes. Click the Delete Selected Shortcuts (red cross icon) to remove the broken shortcuts from desktop and Start menu. You can also delete any of the other shortcuts, broken or not, by selecting their check boxes and clicking Delete Selected Shortcuts.
Or fix broken shortcuts by selecting a shortcut check box, clicking File and Edit Shortcut. That opens their Properties window in the shot below. There enter an alternative software package location in the highlighted Target text box. Alternatively, clicking on the Resolve Selected Shortcuts option might also fix it.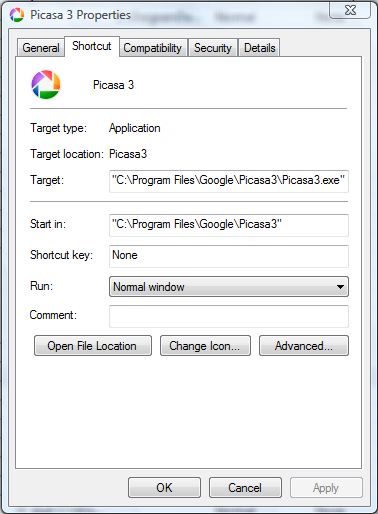 ShortcutsMan is just one of the freeware software packages with which you can effectively find, edit and delete broken shortcuts on your desktop and Start menu. If you've removed a lot of software from Windows, you'll probably find at least a few broken shortcuts with this utility.
Related Posts