The Web has plenty of image editing tools on it, which many photography software packages also include. With some photo editing software packages, you can convert your photographs to shortcut icons on the Windows desktop. You can also convert images to icons at this page. That is a tool which converts a variety of image formats, such as jpg, png or gif, to icons (.ico) for the Windows desktop.
Firstly, choose a photograph to convert to an icon. Click on the Choose option, and select a photo that is less than 1MB. The best way to reduce the file size of your photographs is to resize them with image editing software.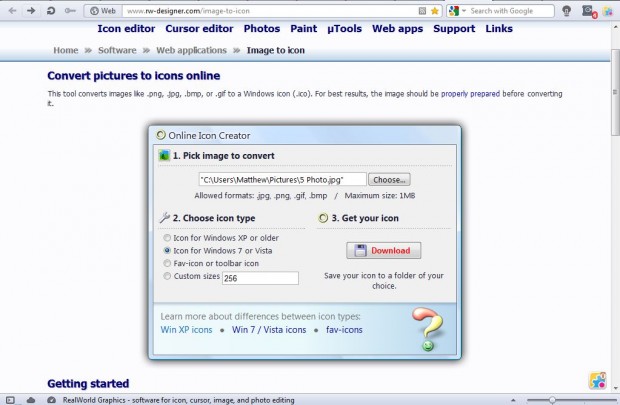 Choose an icon type to convert the photo to. Select an option that best matches your platform such as Icon for Windows 7 or Vista. Alternatively, you can convert them to Fav-icons, more suitable for browsers, by selecting the Fav-icon or toolbar icon radio button. For a custom sized icon, enter a figure such as 48 or 256. Custom sizes should not eclipse 256 x 256, and XP doesn't include that icon size.
Click the Download option to save your icon. Select Save and choose a suitable folder for the icon. Open the folder you saved it in to find the icon.
Now right-click a shortcut on the desktop, and select Properties. Then click on the Change Icon option, and select your new photo icon for the shortcut. Click Apply and OK to add it the desktop as in the shot below.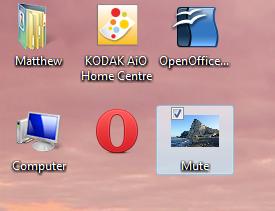 With this tool you can convert a variety of your fave photographs to Windows desktop icon shortcuts without any image editing software. It's an alternative to software such as RealWorld Icon Editor or IcoFix which might have more extensive options for icon editing. However, neither of those packages are freeware software.
Related Posts