If you're searching for a specific keyword within PDF documents, it's better to search across multiple PDFs at the same time than separately within separate documents. We will show you how to do that — read on to learn more.
With Adobe Reader XI you can search multiple PDF documents instead of just the one open in the current window. As previous versions of Adobe might not include that option, update the software to Adobe Reader XI from this website.
Once you've opened the software, click on Edit > Advanced Search to open the window in the shot below. There you should click on the All PDF Documents in radio button. Then choose a suitable PDF location to search from the folder drop-down list.

Below that enter a keyword to search for in the PDF documents. Under the search box, there are a few more check boxes. Select them to add some extra criteria for the PDF search. Then click on the Search option to begin searching the PDF documents.
Give the search a few minutes to show its results. Once finished, the search results are shows as in the shot below. The search displays all the separate PDFs that include the keyword entered, and the specific page location of the keywords within the documents. Clicking on the page results opens the document pages that include the keyword.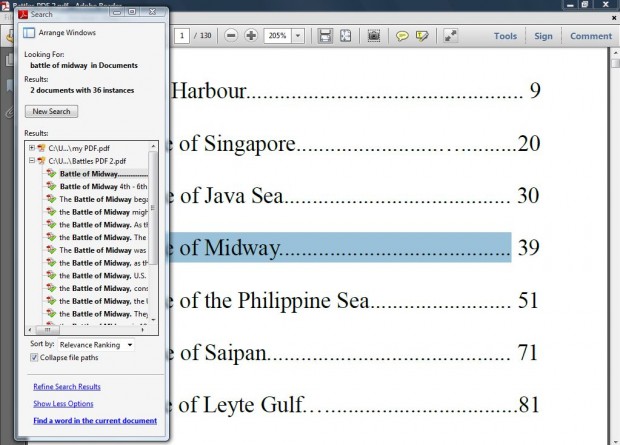 This is a great option to search for PDF documents with. If you've lost a PDF document, you'll probably locate it more effectively with Adobe Reader's XI's multiple document search option.
Related Posts