Firefox 29 gave the browser series something of a revamp. Mozilla removed the orange app menu button from Firefox 29, and replaced the square tabs with curved alternatives. To restore the classic Firefox theme from previous versions of the browser, check out the Classic Theme Restorer.
With Classic Theme Restorer, you can restore the orange app button and squared tabs in Firefox 29. In addition, the add-on restores buttons from Firefox 4 – 28. It also includes additional customization options for the browser's tabs and icons. Open this page in Firefox 29, and click on + Add to Firefox to add it to the browser.
Once you've restarted Firefox 29, you'll find that it now includes both the orange app button and square tabs. The two shots below show the original Firefox 29 window, and the new classic theme alternative below it. To open the Firefox add-on page, click on the orange application button and select Add-ons.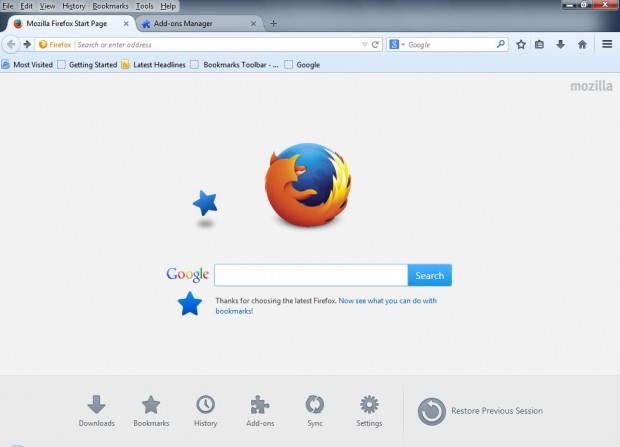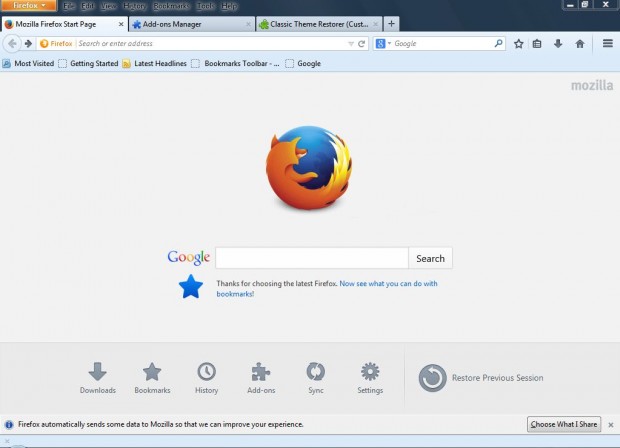 Click Options next to Classic Theme Restorer 1.1.8 to open the window in the shot below. On the Main tab, you can select further customization options for both the application button and tabs. For example, change the application button's color by selecting Orange button color (default) and then choosing an alternative from the drop-down list.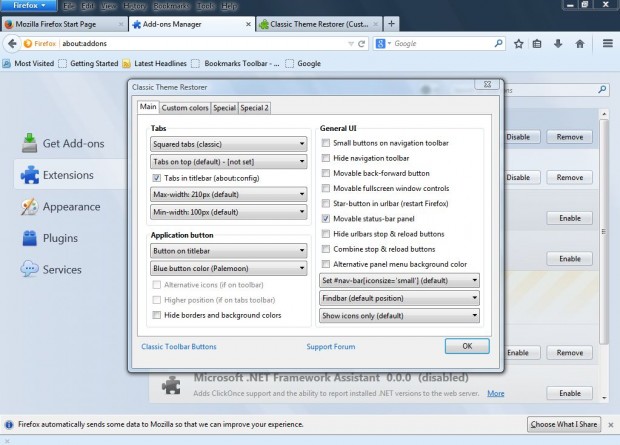 Customize the Firefox icons by selecting Show icons only (default). That opens a drop-down list from where you can select alternative icon options. For example, to replace the icon options with text you would select Show text only as below.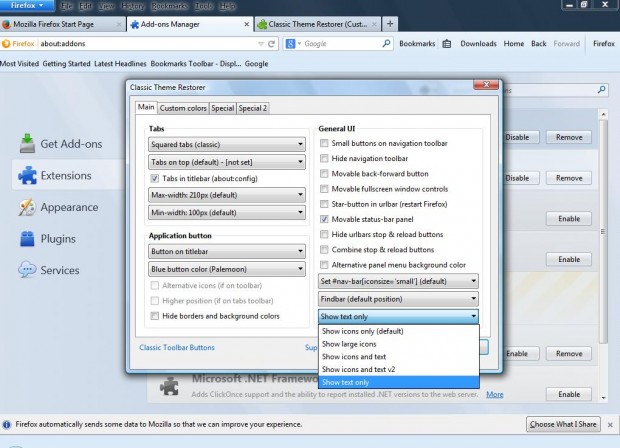 Select the Custom colors tab to customize the Firefox tab colors. There click on the colored boxes to choose an alternative color for the tab backgrounds or text. Then select the pertinent check boxes to change their colors. In the shot below, I've changed the active tab color to a mix of orange and red.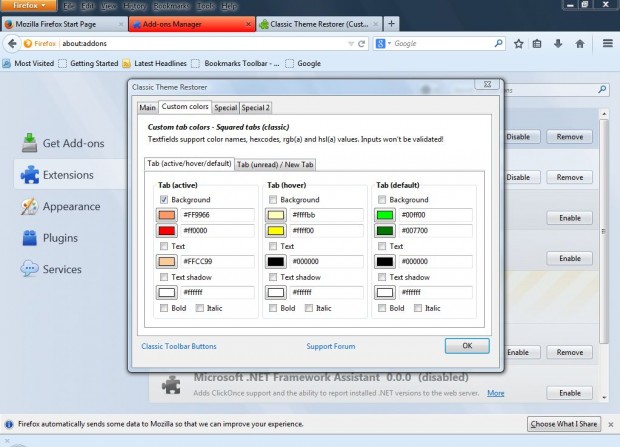 Click on the Special tab to select some extra Firefox tweaks. There you can further customize the tabs by selecting options such as White color and dark shadow for text on non active tab. Click on the White color for separators and tab buttons check box to add white X and + (close and open) buttons to the tabs as below.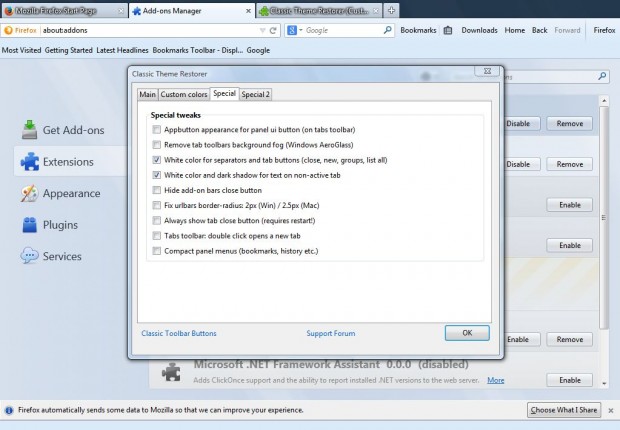 Even if you're not exactly searching for a classic theme replacement for Firefox 29, Classic Theme Restorer is still a great addition to the browser. It gives you a variety of extra customization options with which to configure Firefox 29. Note that Classic Theme Restorer is specifically designed for Firefox 29, but not previous versions of the browser.
Related Posts