If your hard disk has limited space, you might need to remove software before adding further packages. Or you could check out the Spoon.net website to save disk space. That's a website that has an application virtualization service with which you can run many browsers, games and other apps without installing them.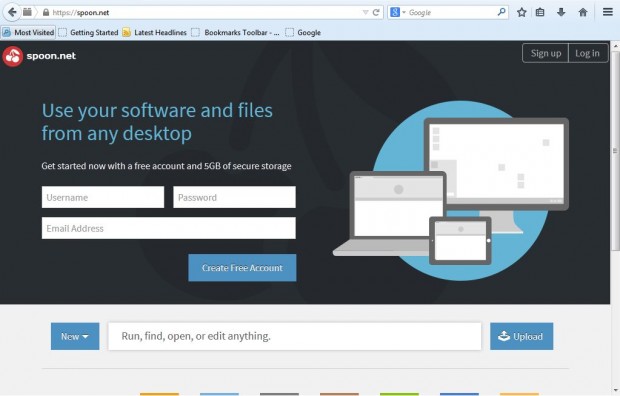 Click on Sign up on the Spoon home page to set up a new account. Then enter a user name, email and password for your account. Click on Create Account, and sign in with recent versions of Google Chrome, IE, Firefox or Safari browsers. Other browsers might not run the Spoon.net software.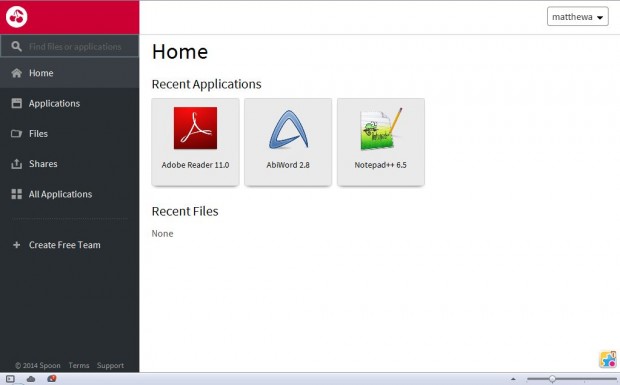 Once you've signed in to Spoon.net, the page above opens in your browser. There you click on All Applications to open a library of software to run with Spoon. They include productivity, multimedia, games and other software tools. Adobe Reader, AbiWord, 7-Zip, Any Video Converter, Base and Glary Utilities are just a few of the software packages you can choose.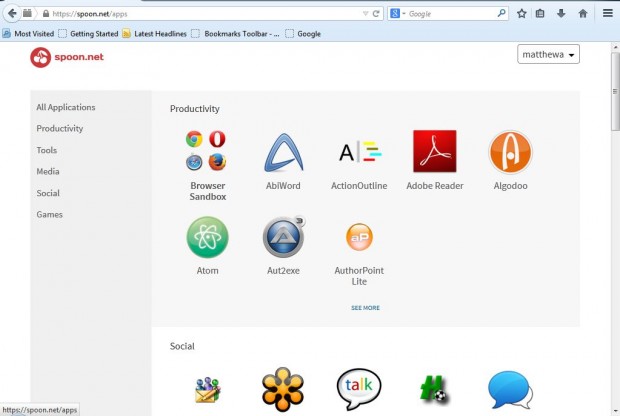 Double-left click a software app to open the page in the shot below. Next click on the green Run button to run the software. A small notification then shows that the app is buffering, and you might also have to accept a licensing agreement.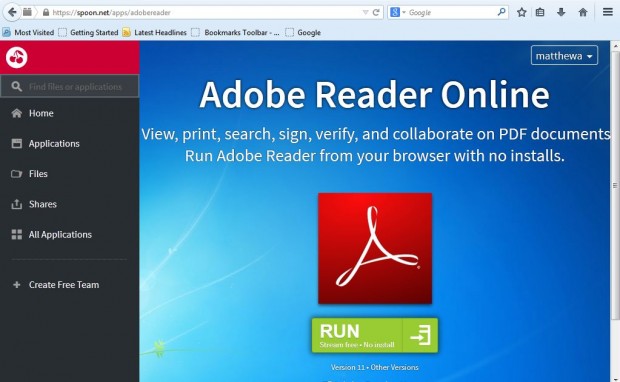 Once it has streamed, the software's window opens in your taskbar. Click on its minimized window to open the software as in the shot below. The app runs just as it would if you had added it to your software library. For example, you can still save and open document files much the same.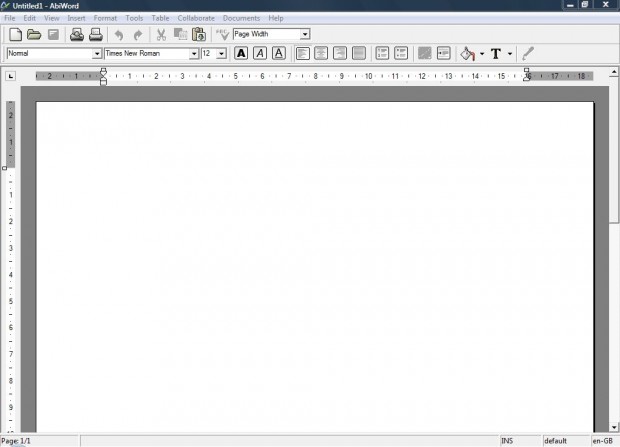 Overall, the Spoon apps run really smoothly. Now you can save disk space by running software apps from Spoon.net instead of adding them to your hard drive.
Related Posts