When printing a website page, you might not need the paper to include everything on it. Yet most browsers have few Web page editing options for printing. Some people might copy and paste sections of text from the website page into word processors before they print. However, there's a better way to edit a Web page before a print out. 
Print Edit is a Firefox add-on that includes options to remove, and compact, sections from Web pages before you print them. As such, you can delete any elements to leave only the essential sections of the page before you print it. To add Print Edit to the browser, go to this page and click on + Add to Firefox. Then you'll find the Print Edit printer icon at the top right of the Firefox window.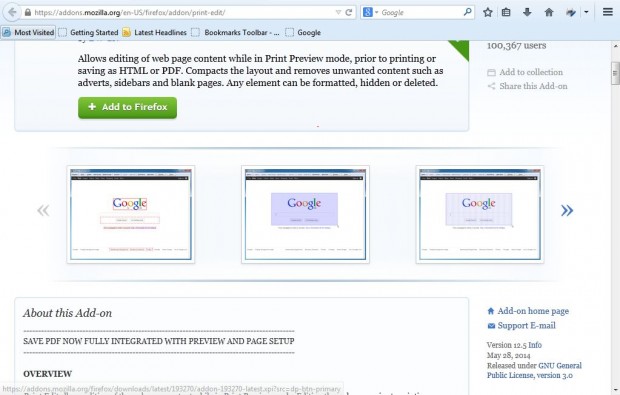 Now open a website page to print, and click on the small arrow beside the printer icon. Then click on Print Edit, and move the cursor over some sections of the page. The cursor should now highlight elements of the page within red boxes as in the shot below.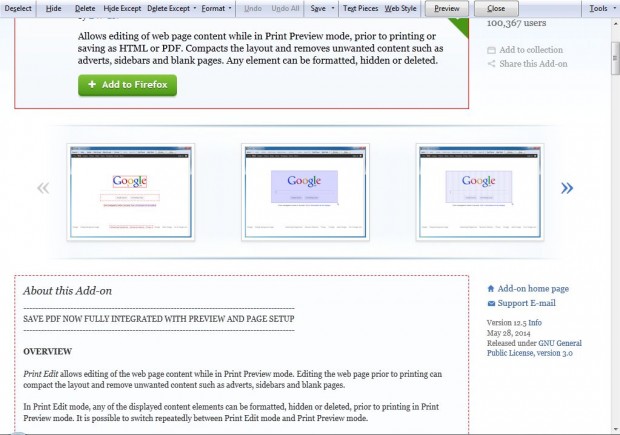 To select the highlighted element, click the left mouse button. Select a variety of sections from the page to include in the final print out, and then click Delete Excerpt > Restricted. That should open a preview that shows you how the printed page will be with just the selected sections as below.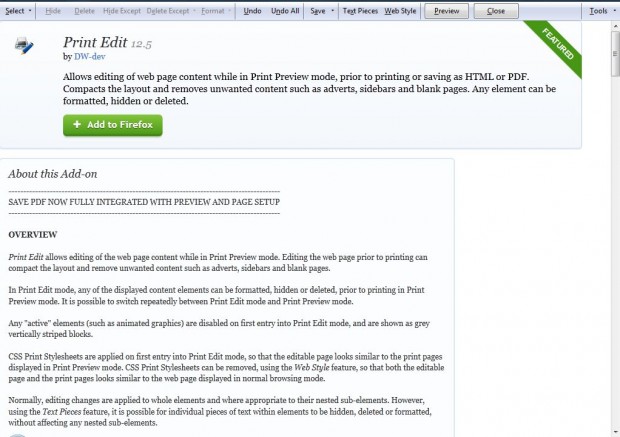 I've selected to print just a couple of boxes from the Print Edit add-on page in the shot above. Click on the Preview button to open a final preview as in the shot below. Then click on the Print option to print the Web page.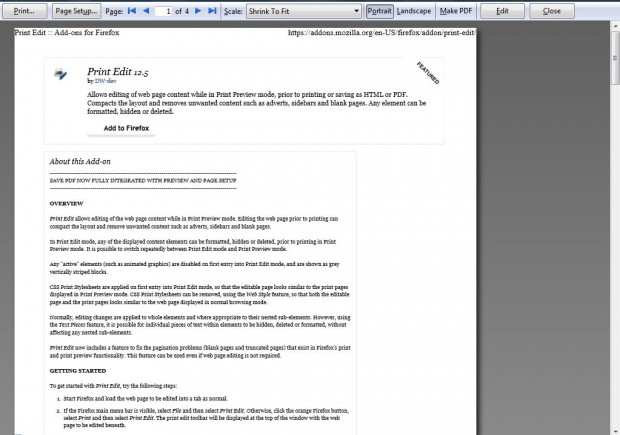 If you only require a small text snippet from a page, it's better to click Text Pieces from the Print Edit toolbar; and then select a small passage of text. Next click on Delete Excerpt to remove everything else from the page as below.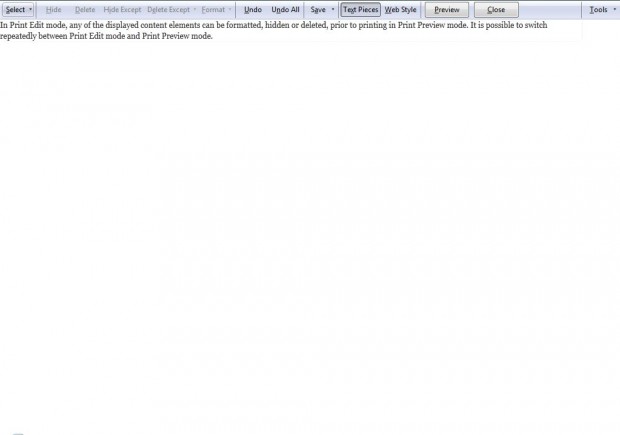 To print a page without including any of its images, select all the images on the page. Then click on Delete from the Print Edit toolbar. The images you selected are then deleted from the page.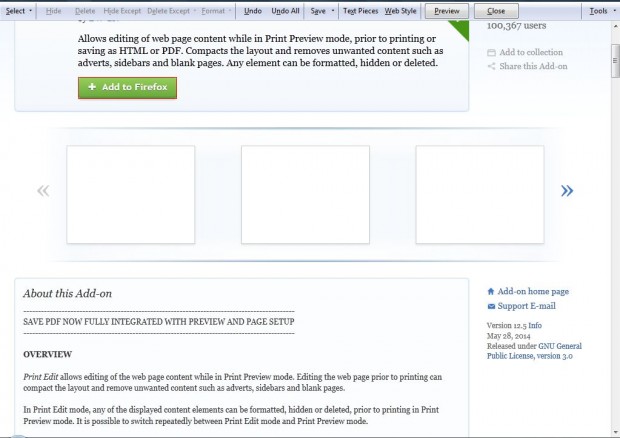 So now you can remove any elements from a Web page that you do not require to be on the print out. Print Edit greatly enhances Firefox's options for printing Web pages. This might save you a lot of ink and printing paper.
Related Posts