Most versions of Firefox have an orange app menu button at the top left of the window. Mozilla removed that button from the latest Firefox 29. However, those with Firefox 29 can still restore and customize the orange app menu with the Personal Menu add-on.
Personal Menu is an add-on which restores that orange button on Firefox 29, and includes a variety of customization options for it. Those with Firefox 29 can add it to their browser from this page. If you have an earlier version of Firefox, check out this page and click the + Add to Firefox option next to the most suitable add-on version. Then restart the Firefox browser, and click on the orange button which should now include an Edit This Menu option as below.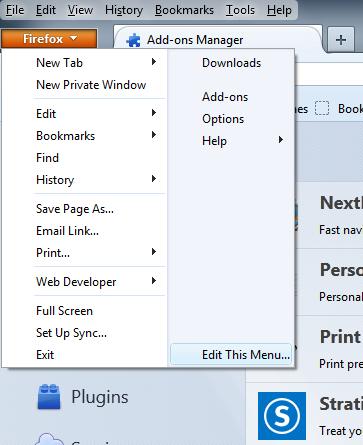 Click on Edit This Menu option to open the window in the shot below. That window includes a variety of customization options for the menu. For example, you can remove the icons, text or both from the Firefox button by selecting the Show drop-down list.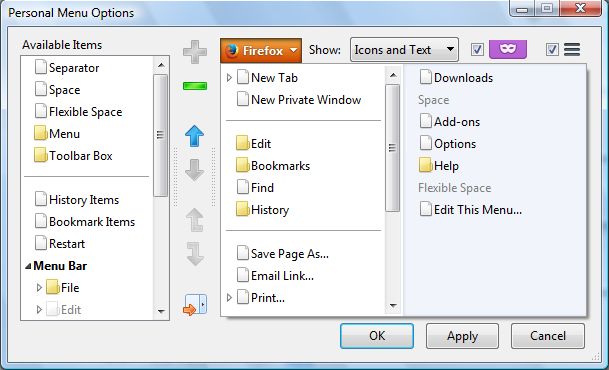 To reorganize the menu options, select an item and then click on either the up or down arrow buttons. That will move the selected items further up or down the menu. You can also add separators to the menu by clicking on Separator and then the + (Add) option. Click on Space and the + button to add extra spacing to the menu.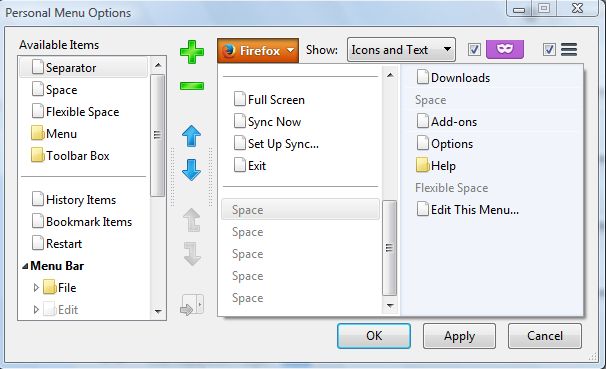 In addition, you can add extra options and items to the menu. For example, you could add menu bar menus by selecting File, View, Bookmarks or Tools. Then click on the + button, and select Apply > OK to close the window.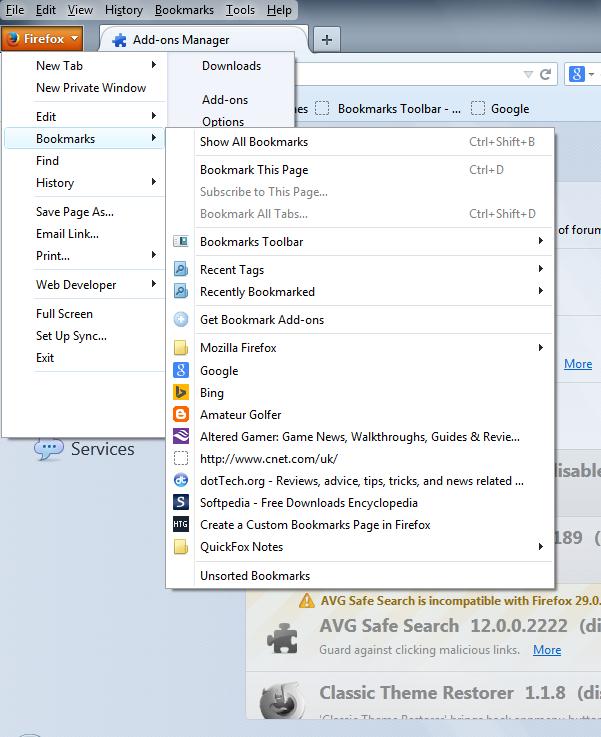 Overall, Personal Menu is great add-on for customizing Firefox's orange button. All it lacks is an option to change the color of the button and its text. As such, also consider adding the Stratiform extension with which you can further customize the Firefox application button colors and text.
Related Posts