The usual way to empty the Recycle Bin in Windows would be to click on its desktop shortcut, select File and Empty Recycle Bin. Or you could set up a keyboard shortcut that empties the Recycle Bin even if you do not have its window open. The only software required to set up that keyboard shortcut is NirCmd.
The NirCmd command-line utilty is available for most versions of Windows. You can add it to your software library from this page. Click on Download NirCmd to save it as a Zip file. Then right-click the Zip file and select Extract All. Select a destination for the extracted folder, and click Extract.
Now right-click on the Windows desktop, select New > Shortcut. That opens the window in the shot below. Then enter the following: C:\enter\folder\destination\nircmd.exe emptybin. You should enter the path of the extracted NirCmd folder before nircmd.exe emptybin. Then input a suitable title for the desktop shortcut, and click Finish to close the window.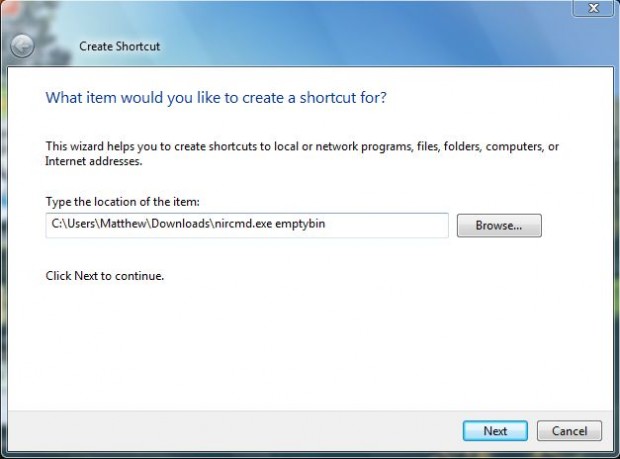 You should now find a new shortcut on the desktop. Right-click on the shortcut and select Properties to open the window in the shot below. Enter a hotkey for the shortcut in the Shortcut key text box, such as Ctrl + Alt + R, and click Apply and OK to close the window.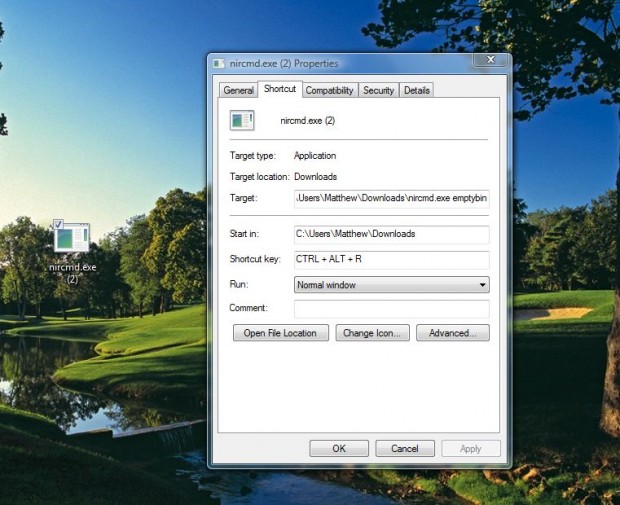 If you have a few deleted files in the Recycle Bin, press the Ctrl + Alt + R hotkey. Now when you open the Recycle Bin you'll find it empty. The shortcut key emptied the Recycle Bin! You can also double-click the desktop shortcut to empty the Bin.

Related Posts