Consider this scenario. You are browsing Twitter and then you found a tweet that leads to an interesting Instagram photo. Since you're viewing the photo on Instagram's web profile, there's no easy option that will allow you to download the photo directly to your computer. Well, you don't need to worry because in this post, you will learn how to download photos from Instagram without even using a third-party tool or web app.
Here's how to download photos from Instagram's web profiles:
On your Chrome web browser, open and view the photo that was uploaded on Instagram (ex. instagram.com/p/o-gBHvJlDa/)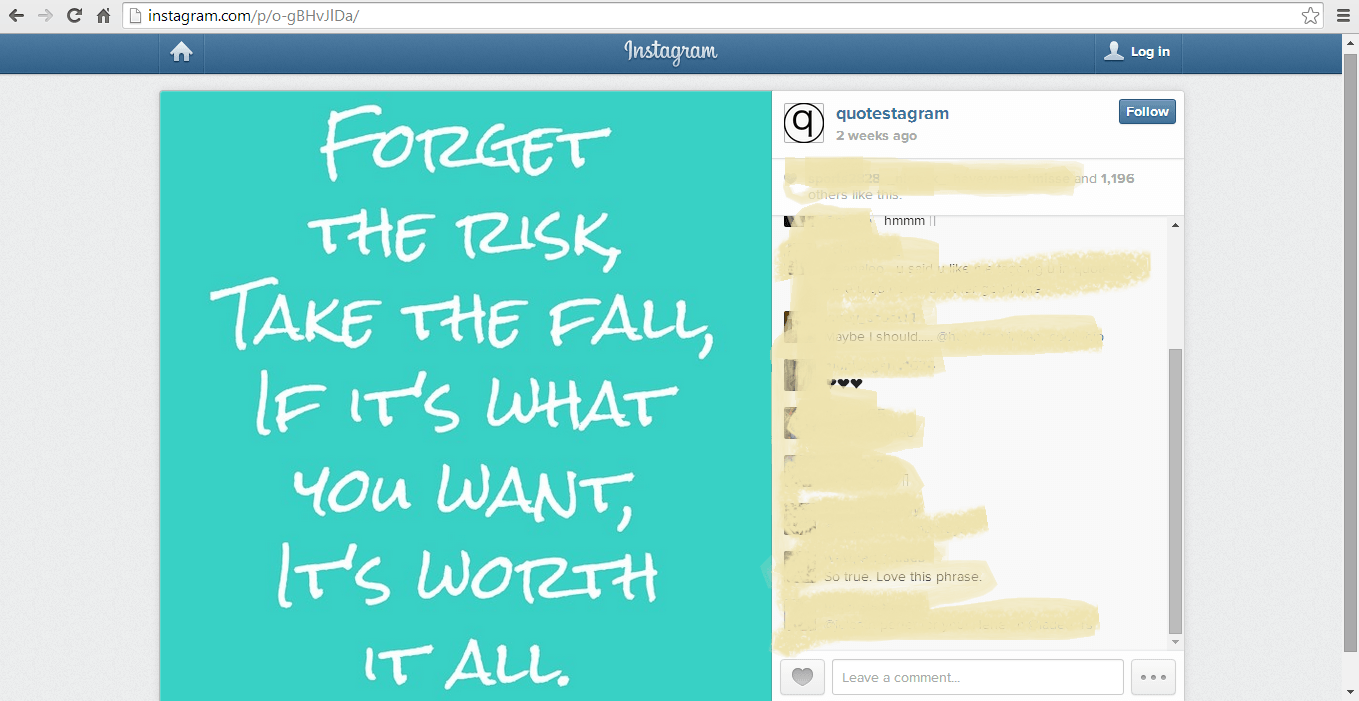 Right-click on any part of the page then on the context menu (a.k.a. right-click menu), select the option for "Inspect Element".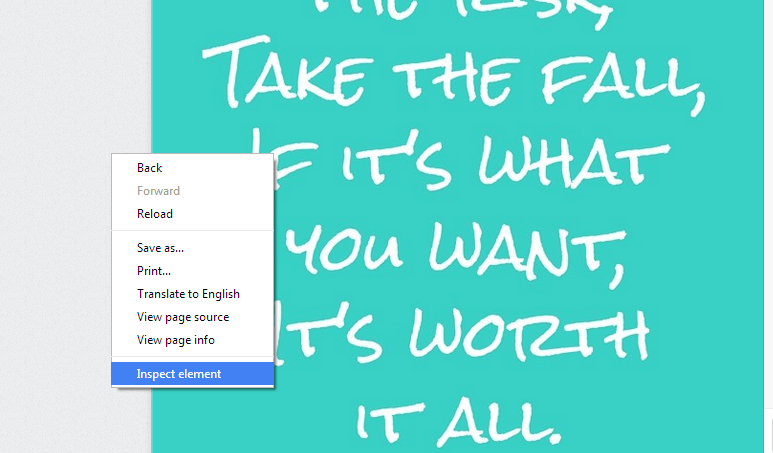 Go to the "Resources" tab then click the arrow besides the "Frames" folder. A sub-menu will appear so just navigate your way to "Instagram" > "Images".
Once you're on the "Images" folder, click on the arrow right beside it to view all of the items and elements that are located under that folder.
The list of items will be previewed in very small thumbnails. Just find the image thumbnail that closely resembles to the image that you want to download then click on it.
Anyways, if you're still unsure as to which type of image to click, you may click on every image on the list until you find the image that you're looking for. Just make sure that the size of the image that you've selected is large enough for you to save and download. (Note: The standard size must be 640 x 640 pixels.)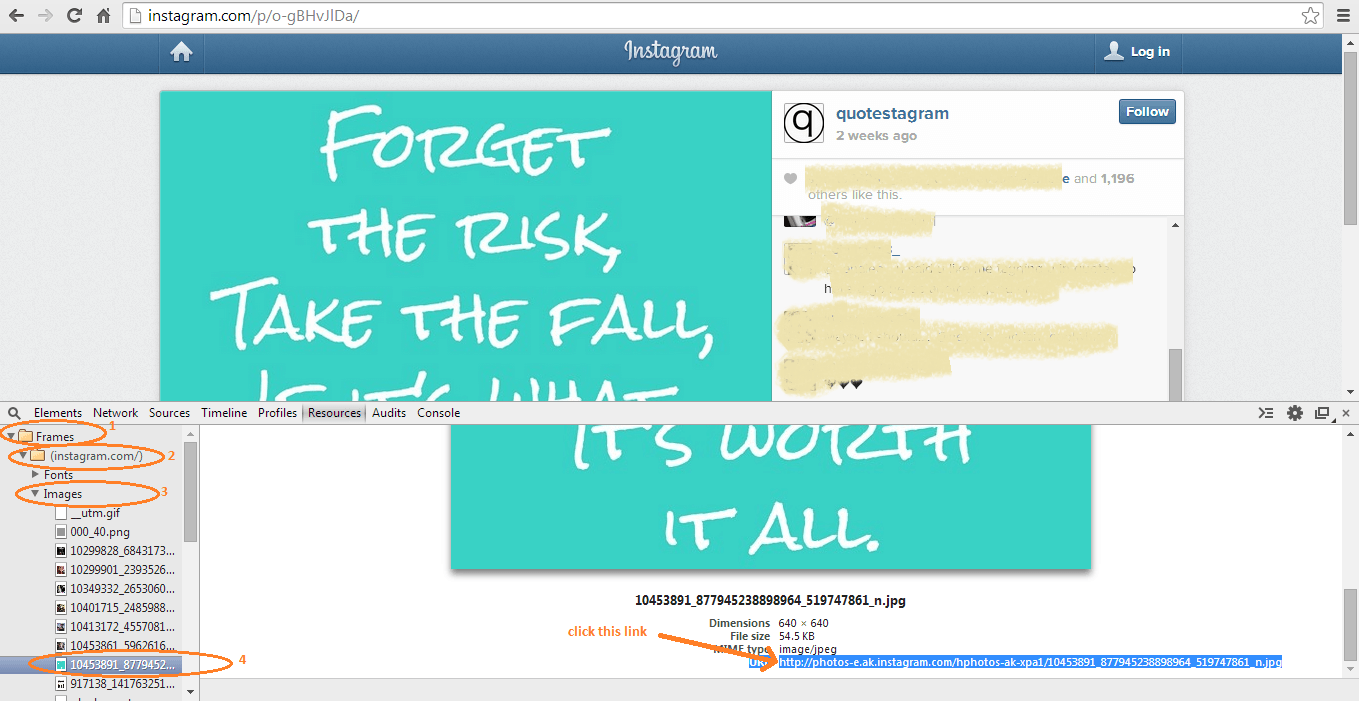 Once you find the correct image that you want to download, just scroll down to the bottom-most portion of its viewing area and then click the link next to URL. This is the direct link to the Instagram photo.
After you click the link, the actual image will be shown so just right-click on it then click "Save image as". A small window will appear and it will ask you to save the image to your desired location. Just select the destination that you want. You can also rename the image and once you're done, just click the "Save" button.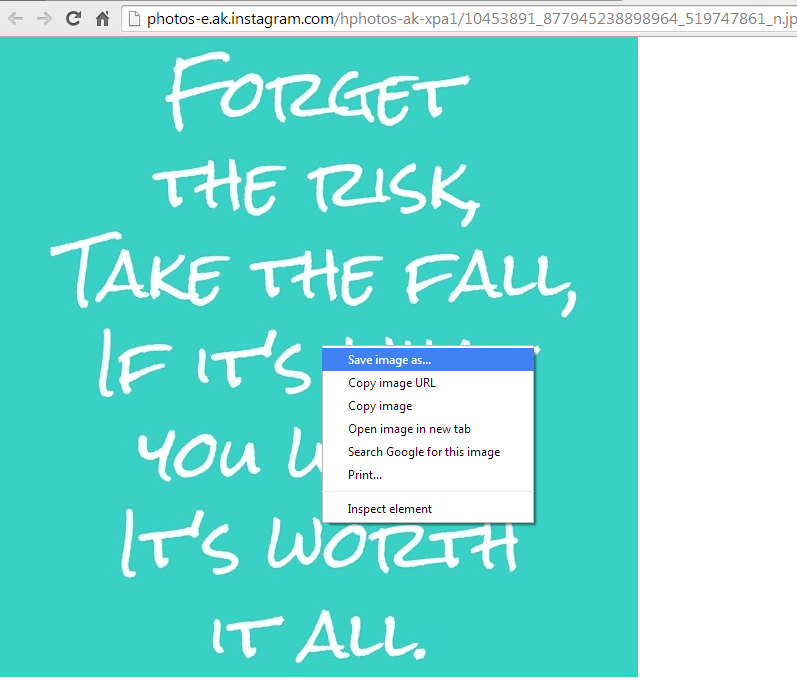 So that's it. You have successfully downloaded and saved the Instagram photo to your computer. It's that simple. You didn't even need to rely on a third-party software or web app.
(Quotes by @quotestagram)
Related Posts