The URL (Universal Resource Locator) is not usually something that includes page links. They open one page, but that's about all. However, if you have the Firefox browser you can linkifie the URLs in the address bar so that they link to other pages on the same website.
To add links to the Firefox address bar, check out the Locationbar³ 1.0.8 add-on at this page. That's an add-on that linkifies addresses in your location bar. Click on the + Add to Firefox option > Install Now and then restart the browser.
Once you've restarted Firefox, you should open a Web page. Then hold the Ctrl key, and move the pointer over the URL. The pointer should become a hand pointing to a link in the URL as in the shot below. Click on the link to open a new page.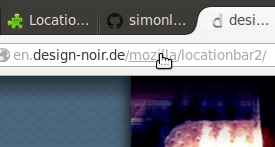 This is the URL of the add-on's page: https://addons.mozilla.org/en-US/firefox/addon/locationbar%C2%B3/. Between each of the / there is link which opens a new page. For example, when you click on addons.mozilla.org the link opens the homepage.
If you just press Ctrl the page opens in the same tab. However, you can also open the linked page in a new tab. To open a new page tab, press and hold Ctrl + Alt and then click on the URL link.
The add-on doesn't include many customization options. Click on Open menu and then Add-ons to open the browser's extension page. Then select the Locationbar³ 1.0.8 Options button to open the window in the shot below. However, there's not a lot of options that you can select there.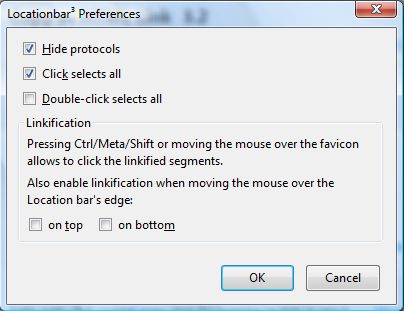 Now you can open website homepages, and a few others, directly from the Firefox address bar! As such, this Firefox add-on enhances website navigation.
Related Posts