Annoyed by the fact that you can't even read a single message on Facebook without getting a read receipt? Well, there's no need for you to fret because there's a quick and easy way that will help you read all of your incoming Facebook messages without getting the infamous "seen by" message notification. If you still don't know how, better read on.
How to disable or bypass Facebook's "Seen by" message notification (a.k.a. "read receipts")
Step 1
Go to Facebook and log in using your email and password.
Step 2
Once you're logged in to your Facebook account, open the link below. It will redirect you to Unseenly, a simple yet useful Facebook app.
Step 3
Once the app is loaded, click "Log in" then click "Okay" to allow its access to your account.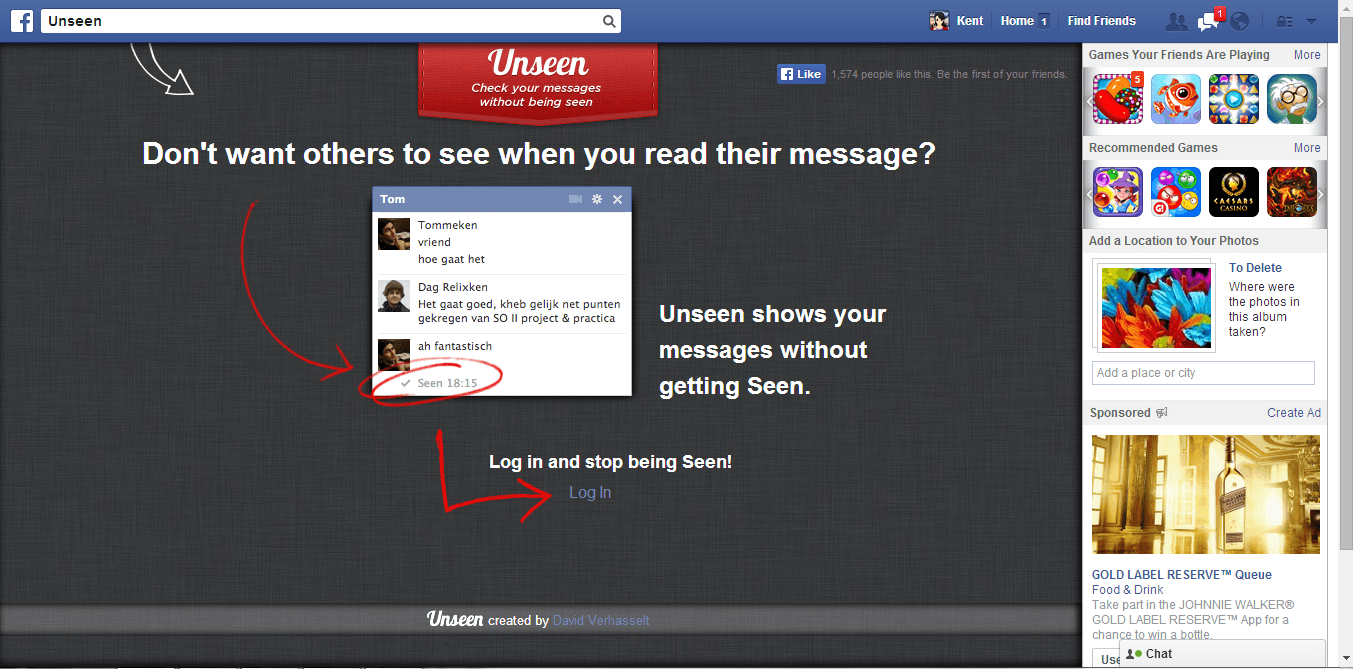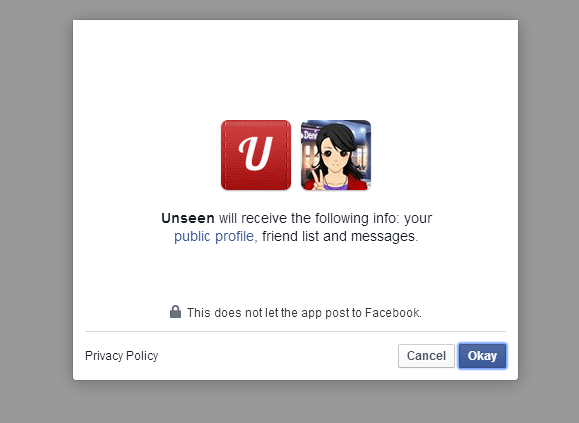 Step 4
After clicking "Okay", the app will immediately take you to its main interface. It is where you can view all of your messages including the ones that you've sent, received and most importantly, the ones that you still haven't read.
Note: For threaded conversations, you will only be able to see the latest message that you've sent or received. If you want to view the full conversation, you must go to your account's actual menu for checking messages.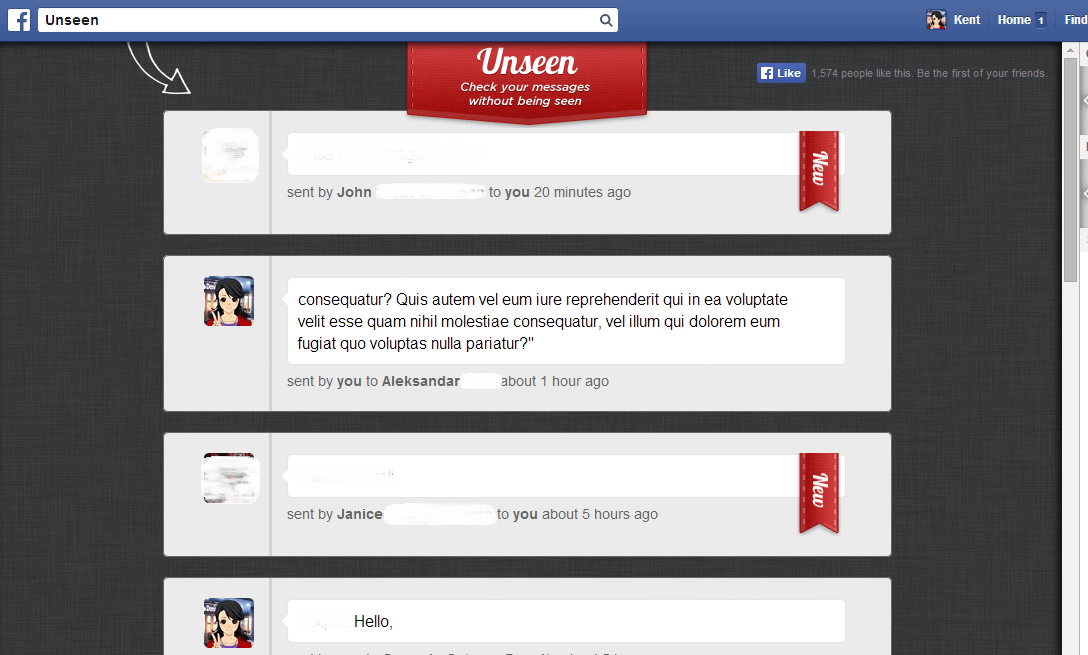 Step 5
For messages that you want to read without being noted as "seen", the app will show them in full view but you have to read the message via the Unseenly interface or else, you will still get the read receipt.
This way, the actual message will still be marked as unread.
For easier access, you can mark the app as "Favorite". To do so, just go to your Facebook account's full list of apps and then click the "Settings" tool next to "Unseenly". After which, just click the option for "Add to Favorites" and the app will be immediately added to the top-left portion of your account's menu/sidebar. It's as easy as that.
Related Posts